Invoker
Four Wall Nightmare
9 Track Album
Independent
Polymath
Release Date: 3rd March 2017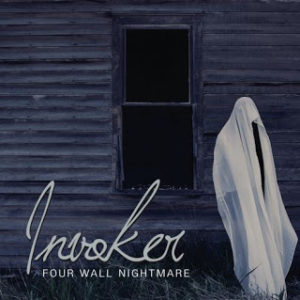 Invoker – Lucerne, Switzerland
Links:
https://www.facebook.com/weareinvoker
Genre: Modern Melodic Hard Core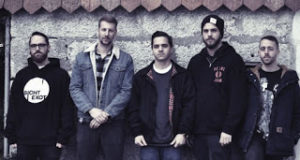 Biography:
"Invoker are a Lucerne (Switzerland) based melodic hardcore band found in early 2012 from the ashes of other Swiss metal- and hardcore bands. In the December of 2013, Invoker released their debut EP called "Loose Lips Sink Ships". The single called "Lost / Alone" was released on the 1st of September 2014!"
~~~~~~~~~~
Getting ready for a sweet but bumpy ride on the waves of Invoker.  Judging by the first track 'Slave' it sounds more Nu-Metal however, it is stirring and charismatic be it a short track but it gives the listener a good idea of what is about to follow. 'Waste' is a real melodic swagger of goodness that pounds the audial to within an inch of its life. Its spirit is definitely feisty with plenty to entertain the imagination as the hearty vocal spikes a barbaric note! 'Lost'/Alone begins on a slow note and melancholy tempo but quickly changes direction further on. The vocals are heartfelt and harsh with an equal amount of determination as the music simply swirls around in a nonchalant fashion, but does get more aggressive as the track furthers, it is a solid track that reveals a superb melodic embrace and electric riffs with blast beats that hurt like hail stones. Vocally angry and menacing and together this fantastic track is created. 'Glass' is a superb tempting melodic slice of vibrancy. It's boisterous and yet sumptuous at the same time, meaning it is a good mix of hard and Melo! 'Haunt Me' immerses the imagination into a brawl of madness as the swing of melodies nudge you in one direction while the vocals push you in another. It is indeed a very haunting track, and executed with plenty of gusto! 'Deathwish' is a proposal of sorts – it proposes a calmer atmosphere and beautiful jangle of strings with tempered bass that licks the ears with each melodic tone it produces. Finally, the vocals come into action and invoke a heavy psychotic kind of stance. 'Idyll' pushes us into a false sense of security with its slow and delicate strings plus poignant voice. It outlines suicide and depression – but its words ring true and the music that surrounds it makes it all the more ambient. 'Asleep' suddenly wakes you from any slumber you thought you might be having as it pounds aggressively through large slabs of a melodic draw and harsh abrasive riffs! 'Awake' slows down the pace once more to a sharp riff but none the less melancholic and sad. But furthering on the track suddenly turns a vehement corner and all hell breaks loose with a far-reaching vocal slurry of madness and increasingly creative and compelling landscape of utter chaos!
This album can definitely tick all the boxes for being to the extreme end of the scale, however, its melodic ambience leaves behind an addictive and moreish trail that is heartfelt and memorable.
9/10
Track List:
Slave
Waste
Lost/ Alone
Glass
Haunt Me
Deathwish
Idyll
Asleep
Awake
Line-up:
DAVID
PETER
ANDY
PATRICK
RAPHAEL