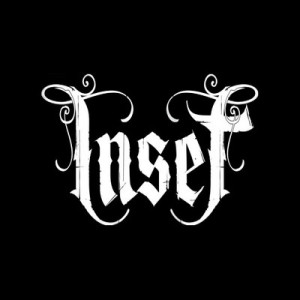 Inset
"Last Breath"
2012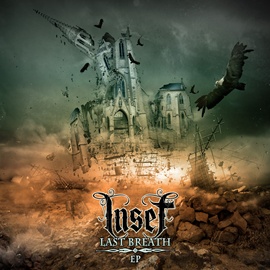 Now if you think that Inset are your typical Polish Death Metal counterparts such as Vader/ Hate/ Behemoth/ Devilyn/ Yattering then you are quite wrong indeed.
Inset might not be as blast beat laden as the aforementioned bands but what they do right is carve out some decent, memorable songs with hooks aplenty.
Now with this being an E.P and being only 4 tracks (one being an intro) they show plenty of promise and could definitely give the big boys a run for their money.
From the offset the double bass work cascades out of the speakers alongside the barrage of guitars and the vocals sound commanding and strong. The production is decent and well rounded with plenty of bite and vitriol.
My only gripe is that i wish there were more songs on offer here to truly get a feel for what they are about, but hopefully there should be some new material in the pipeline as this release is from 2012. Enjoyable and crushing at the same time and will definitely be getting plenty of replays in many months to come.
Tracklist:
1. Intro
2. Sunday Hords
3. Touch of Life and Death
4. Last Breath Before Us
https://www.facebook.com/insetpl
Members:
Bartlomiej Kaniewski – Vocals
Pawel Adamowicz – Guitars
Bartek Kaczorowski – Guitars
Dariusz Kaczorowski – Bass
Michal 'MiK' Magiera – Drums
Rating: 8 out of 10
~Death Metal Andy