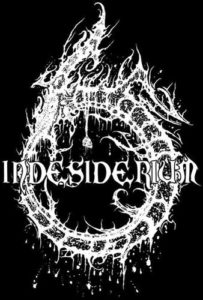 Indesiderium
"Passion of the Dark"
2015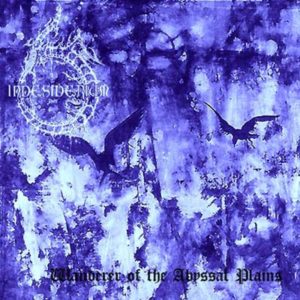 Yes, it is always refreshing that amongst the thousand new band trying to put 'their element' and experimenting with hybrids, there is bands which cease to give a toss and record black metal in its original 'cold' form. I am a fan of the more modern black metal tones, the more, but this is the kind of release which I take as my breakfast, literally, considering the time of day at the moment.
This short release starts which an intro, which I reluctantly say it's too long and does nothing to prepare you for the next track, which might be a good or a bad thing, depending on the person. I must say, that was beautifully recorded and produced, a truly wonderful stand-alone track.
The next rack, No light, does not waste your time and starts with what we all came for to listen over here, relentless black metal riffs and blast beats and an unforgiving drive through some skilled and well thought riffing..
The track Indesiderium after has a slightly different approach, from the vocal structure to the riffing, more aggressive, if that was even possible to begin with.
The track after gets amore 'head bobbing' approach. I could actually here these songs live and after near-breaking my neck on the first two, I can relax and headbang to this without fear of whiplash. The song is by no means softer, just a tad slower in rhythm.

The final track provides a percussion rich sounsdscape, somethings which is lost to many of the underground fellows, and the mid-section riffs are just brilliant.
The production is typical black metal, cavernous vocals with ample echo, cranked up guitars, dry guitars (which actually sound brilliant). But you can actually hear the damn bass plucking, a good example that even in the 'coldest' of genres you must still have some bottom end to speak of; some attempt to make the guitar sound as something more wholesome than a feral cat clawing at the strings.
Overall, I'm very pleased with this released and will be a frequent return in my playlist.
All in all, a great contender of USBM! Highly recommended!
Tracklist:
1. Nocturnal Isolation
2. No Light
3. Indesiderium
4. Letting Go – Ad Finem Vitae
5. Wanderer of the Abyssal Plains
https://www.facebook.com/Indesiderium666
Members:
Atrum Abbas-All Guitars/Vocals
Abysmal Mattias- Drums/Percussion
Rating: 8 out of 10
~Carnivean