Imperial Savagery
"Imperial Savagery"
2014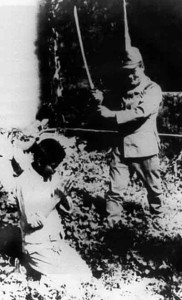 A brutal savage blastfest. That should actually be good enough to describe the album and whether or not you want to listen. I will however elaborate. Imperial Savagery cite Immolation and Angel Corpse as influences and those are bands that you could easily compare them to. The drums are really prevalent in the mix and for those who love blast beats that kick you in the head repeatedly, like the Kung Fu Priest in Dead Alive, you can get a daily dose of brain damage here. 
There are fan favorite themes here, evil and anti-Christianity, which the vocals convey in shrieky violent bursts. 
While this is an enjoyable Cd there is a consistency that can get tedious at times. I RECOMMEND checking this out and look forward to more from these guys.
Tracklist:
1. Faithless Emptiness
2. That Which is Dead
3. Thy Kingdom Crumbling
4. His Hollow Hands
5. Your Petrified Cross
6. Sneer the Gift
7. Enforced Honor
8. Raising Ancient Fiends
9. Breathing Fright
10. Infernal Disgust
https://www.facebook.com/imperialsavagery
Members:
Tom Flanagan – Guitars
Garrett Scanlan – Drums
Brice Dalzell – Vocals
Pat Clancy – Bass

Rating: 8 out of 10
~Alaric Hannibal Barca