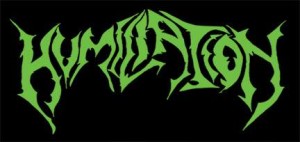 Humiliation
"Turbulence from the Deep"
2013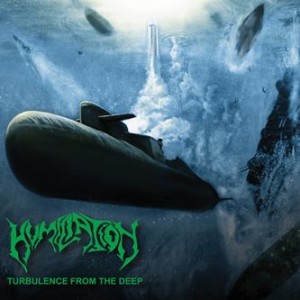 Here we have Humiliation from Malaysia returning to the fold with their 2013 effort " Turbulence from the Deep ". Their style is quite deep rooted in the Old School Death Metal realm ala Bolthrower and Hypocrisy and Gorefest but this time with a bit more emphasis on a more Doomy approach.
The guitars are thick, the drums are mid paced with not a blastbeat in sight but to be honest the songs don't need them and the vocals are your standard Death Metal fare.
One thing I did notice about Humiliation is that they don't employ any guitar solos in their songs, if they had them it may add another dimension to their sound.
This is a solid album in its own right but i enjoyed their previous effort " From Strength to Strength" a lot more.
If you enjoy early 90's Death Metal without the frills then this is worth a spin.
Tracklist:
1. No Return
2. Operation Obeo One
3. Phosphorous Shell
4. Calibrated Chaos
5. Bachok's Invasion
6. Sea Denial
7. Home Front
8. Total War
9. Order of Battle
10. The Deadly Double
11. Submerged at the Seabed (Outro)
http://www.metal-archives.com/band/view/id/3540294170
https://www.facebook.com/HumiliationMalaysiaDeathMetal
Members:
Afe – Bass
Mudon – Drums
Asraf – Guitars
Matt – Guitars
Bear-Bee – Vocals
Rating: 7 out of 10
~Death Metal Andy
Humiliation
"From Strength to Strength"
2012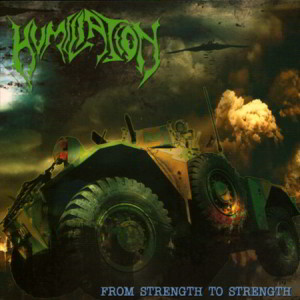 Here is the first of 2 Humiliation albums that I'll be reviewing. Humiliation hail from Malaysia and play Old School Death Metal with a very 90's feel to it, think of Bolthrower and Hypocrisy as far as the riffage goes and you're nearly there. This is mid paced Death Metal played well , although there aren't any blast beats to windmill to there is plenty of groove laden hooks within the songs to absorb yourself in on " From Strength to Strength"!!br0ken!! The production on the album is top notch and with 11 tracks total the album flies by.
Stand out tracks are Days of terror, Counter offensive and Nassau.
Tracklist:
1. Set the Fire
2. Days of Terror
3. Artillery Open Fire
4. Counter Offensive
5. Blind Bomb
6. Nassau
7. Preposition of Violence
8. Fastkill
9. Manifesto of Lie
10. Struggle of Wills
11. Bukit Kepong
http://www.metal-archives.com/band/view/id/3540294170
https://www.facebook.com/HumiliationMalaysiaDeathMetal
Members:
Afe – Bass
Mudon – Drums
Asraf – Guitars
Matt – Guitars
Bear-Bee – Vocals
Rating: 8 out of 10
~Death Metal Andy