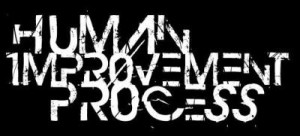 Summon: How did the band get started?
Marcello: We formed the band in 2010 and immediately decided the direction that our music would have taken. We recorded our first EP at the end of that year and released it in February 2011. In the meantime we started to play in some local shows across Italy, then toured Russia and Ukraine in April 2011 supporting Dufresne. As we came back our second EP "In crystalline worlds beyond" was released and then we started to write the first songs for our full length album, which has been released only in September 2013, due to different line up changes, also during the recordings.
Summon: What kind of music do you play?
Marcello: We started playing metal core/death core with some electronic elements; then our style changed becoming more direct and strong, moving on to a sort of experimental death metal.
Summon: How has the fan response been?
Marcello: We've received lots of excellent reviews from different websites and magazines, also the fan response has been awesome so far.
Summon: Where did the band name come from?
Marcello: It was an idea of our singer Stefano.
Summon: Introduce the band members and what they do in the band.
Marcello: The actual line-up of the band is: Stefano Sebastio (singer), Fabio Carretti (lead guitars), Francesco Pini (rhythm guitars), Alessandro Lugari (drums) and me on bass.
Summon: Who writes the music? Lyrics?
Marcello: I usually write both. In our debut album Fabio and Lorenzo (our previous guitarist) helped me.
Summon: And where do the lyric ideas come from?
Marcello: They come from different topics concerning our relations with the world that surrounds us, the improvement of technology and the contemporary loss of feelings.
Summon: What is your view in Satanism and Occultism?
Marcello: I don't care too much about those things.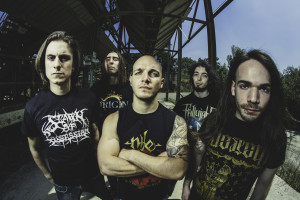 Summon: How many albums/CD's have you released?
Marcello: We've released two Ep's: "S.T.A.R.S." (2011 February) and "In Crystalline Worlds Beyond" (2011 November) and one full length: "Defeaning Dissonant Millennium", which came out four months ago, in September 2013.
Summon: Tell me about some of the songs on the latest CD?
Marcello: The album must be listened in its entirety, because each song represents a different emotion and a particular facet of our sound.
Summon: Do you have any side projects?
Marcello: At the moment I play bass also in Logic of Denial.
Summon: Who are some of your musical influences?
Marcello: In the band's sound there are many different influences; in this album we can mainly trace the echoes of Meshuggah, Decapitated and Misery Signals I guess..
Summon: What is the band like when you play live?
Marcello: On stage we try to be as precise and accurate as possible trying, at the same time, to have fun and enjoy what we're playing.
Summon: Have you guys ever played in another country?
Marcello: Yes, we did a Russian/Ukrainian tour in 2011.
Summon: How big of crowd shows up at shows usually?
Marcello: It depends on different situations and places.. I remember that on tour, in the Moscow gig, there were almost 600 people.. but for example, in Italy, we played last month in front of 50 or less..
Summon: How is the crowd response when you play?
Marcello: The crowd response has been great in several shows
Summon: What do you think of the US Black Metal/Death Metal scene?
Marcello: I don't know much about the US black metal scene.. But I love the US death metal one instead, it is one of the greatest scene in the world and I listen to so many death metal bands from US I can't even list all.. Suffocation, Immolation, Disgorge, Deeds of Flesh.. just to name a few.
Summon: What do you think of the Overseas scenes?
Marcello: There are too many scenes in different countries I can't even list.. I'm a big fan of the Swedish melodic death metal and black metal scene. I also like the US and polish death metal one.
Summon: What are some of new favorite black metal/death metal bands?
Marcello: Condemned and Disentomb are two of my fave "new" death metal bands.
Summon: When do you guys plan on writing any new material?
Marcello: We've already started, we've completed 3-4 songs so far.
Summon: What does the future hold for the band??
Marcello: I hope some satisfactions and cool gigs around Europe and, maybe, in the US.
Contact them at:
https://www.facebook.com/HumanImprovementProcess
https://twitter.com/thehumanprocess
http://www.youtube.com/thehumanprocess
Contact Press: eros@memorial-records.com