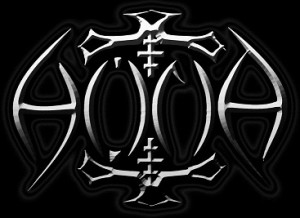 Horla
"Wound"
2013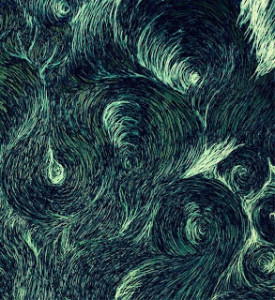 This is my third review of one man band Horla, picking up from where the two previous demo's left off we are treated to 4 tracks of colossal Black Metal with huge atmospheric value and well thought out compositions. 
Production wise it has that lo-fi feel to it like the previous offerings but its the right amount of lo-fi if you know what I mean, each instrument is decipherable and everything sits where its supposed to in the mix. 
I particularly loved the riffing on the track "  Wound II", the Old School feel that song conjures up is nothing short of astounding, think early Mayhem (De Mysteriis….)  this was by far my favorite track on the demo, more so that i played it on repeat a couple of times, but equally as awesome was " Wound III " another vitriolic, blasphemous masterpiece  
The vocals are equally as impressive here, they sound cavernous and spiteful and totally add a certain something to the compositions on offer.
Again this is a gem of a demo and I know I keep going on about it but the Leviathan comparison is very much undeniable , but what Horla does have is an identity of its very own . Excellently executed and truly Kvlt as Hell . Recommended ! 
Tracklist:
1. Wound I
2. Wound II
3. Upon Waking
4. Wound III
https://www.facebook.com/pages/Horla/335587606519102
Members:
O.G – All Instruments/Vocals
Rating: 10 out of 10
~Death Metal Andy
Horla
"Tentacles"
2012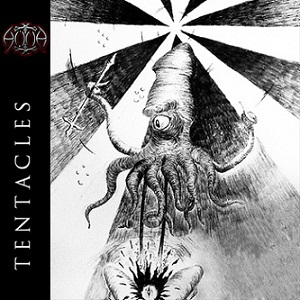 Second review here of the Norwich, U.K based one man Black Metal band Horla, more of the same is on offer, so get ready for some more Leviathan worship, which in my book is an excellent thing, especially when its done this well. 
This time around the mix is more fuller and lets the instruments breathe more and what sole member O.G creates here is nothing short of amazing. The guitars sit well in the mix and the drums are well varied in tempo , the vocals aren't as upfront as before but  my God ( or Satan) they are well and truly fucking evil ! They are more spoken as opposed to being sung but they are indeed very welcome and there is even a howl or two thrown in for good measure.
Every track on here is pure filth and downright enjoyable, as soon as the intro is finished, first track proper " The Light That Leads The Way Of Your Progress " sets the mood for what makes this 4 track  demo such a gem, I really can't tell you how awesome this is, so I wholeheartedly recommended this. Excellent \m/
Tracklist:
1. Infinite Tentacles
2. The Light Which Leads The Way of Your Progress
3. Ces Profondes et Delicates Racines…
4. Quella Piovra è il Piacere, Quella Piovra è la Morte
https://www.facebook.com/pages/Horla/335587606519102
Members:
O.G – All Instruments/Vocals
Rating: 10 out of 10 
~Death Metal Andy 
Horla
"Primordial Mockery"
2012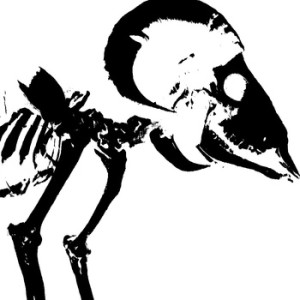 This is the first of 3 Horla demo's I will be reviewing and each one has its very own flavor indeed.
Hailing from Norwich, United Kingdom we have Horla, who is indeed a one man band and its very plain to see that he wears his influences on his sleeve, case in point being the truly awesome Leviathan. 
The 3 tracks on offer here offer that lo-fi, cavernous style of atmospheric Black Metal ala the aforementioned, albeit early style of Leviathan (think Tentacles Of Whorror).
The guitars are kind of buried in the mix a bit and they have that over distorted thick feel to them , but the vocals are the main focal point here which are deep and full of hatred and vitriol. The drums clatter along like an a runaway train about to derail but they are decent and well played. 
Now with there only being a few tracks it would have been nice to hear a little more, but this gives you a good as to where main-man O.G is coming from. 
This is well executed and has blasphemy seeping out of every pore, excellent stuff indeed. Recommended. 
Tracklist:
1. Primordial Mockery
2. Spider Trap
3. Spell
https://www.facebook.com/pages/Horla/335587606519102
Members:
O.G – All Instruments/Vocals
Rating: 8 out of 10
~Death Metal Andy