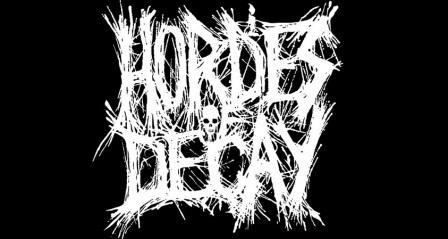 Hordes of Decay
"The Kings Will Be Ready"
2012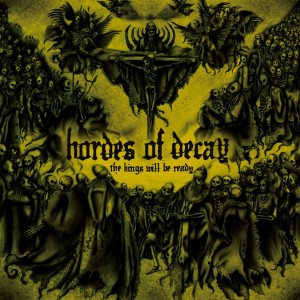 The first thing I thought when I heard this release from Hordes of Decay "The Kings Will Be Ready", they sound Greek.  Upon further investigation, my instincts were right!

They remind me of an earlier Rotting Christ or even Septic Flesh.  There were a lot of cool moments in this CD.  I also found a couple parts that seemed less cohesive.

As more time goes on, I know they could develop into a black metal powerhouse.
Tracklist:
1. Intro
2. Purification by Unearthly Forces
3. Humanity's Last Stand
4. Darkness's Land
5. The Kings Will Be Ready
6. I Pray for Your Death
7. I Belong to the Other Side
8. Dissolved in Insanity
9. When the Dark Conquers the Light
https://www.youtube.com/user/hordesofdecaybm
Members:
Sick Mind – Bass
Maelstrom – Drums
J.P. – Guitars
THC – Guitars
The Saint – Vocals
Rating: 7 out of 10
~Andrew
Hordes of Decay
"The Kings Will Be Ready"
2012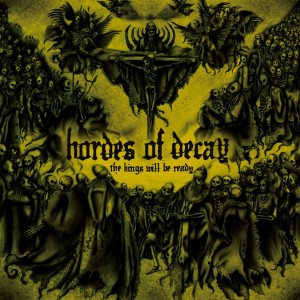 Reviewing this release,The Kings Will Be Ready, by the band Hordes of Decay brought a mixed reaction from me. Of course I liked it because it was black metal and it had great driving moments.

It also had a few areas that just didn't seen to fit and brought the song out of its element. My favorite songs on this CD were track 8 and 9 as the true black metal feeling was most represented here.
Tracklist:
1. Intro
2. Purification by Unearthly Forces
3. Humanity's Last Stand
4. Darkness's Land
5. The Kings Will Be Ready
6. I Pray for Your Death
7. I Belong to the Other Side
8. Dissolved in Insanity
9. When the Dark Conquers the Light
https://www.youtube.com/user/hordesofdecaybm
Members:
Sick Mind – Bass
Maelstrom – Drums
J.P. – Guitars
THC – Guitars
The Saint – Vocals

Rating: 6.5 out of 10
~Sandra