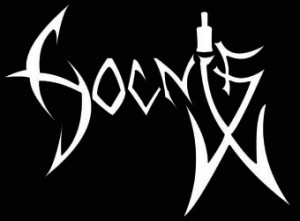 Hocnis
"Demential Live"
2012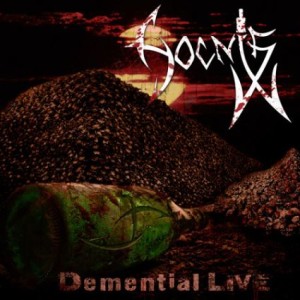 Hocnis hails from Belo Horizonte, Brazil. They have a bit of mix between Death and Thrash in their music.
Demential Live is a 3 song live EP.
"Dethroned Emperor" has a cool song title, It's a nice mid-tempo thrasher with breakdowns.
"Demential Washing" Is the heaviest fast hitting thrasher on this live session with a cool bass line and guitar solo starting about 1 minute in. This song is were the single bass drum sound is most evident,. I'm a double bass drummer enthusiast.
"Pigs of Hell" is the final track of three. During mid part of this song it has a surprise branch off into playing "AC/DC – Back in Black", then back into finish the track. A nice touch, I know Pantera liked to do that sometimes with their live sessions. For example "Ted Nugent – Cat Scratch Fever" being one of them.
Tracklist:
1.Dethroned Emperor
2.Demential Washing
3.Pigs of Hell
https://www.facebook.com/hocnis
https://www.youtube.com/watch?v=Fush43OoQqA
Members:
Canabrava – Bass
Julio Moura – Drums
Igor Pödrão – Guitars/Vocals
Rating: 4 out of 10
~Apopfis999