Hegeroth
"Spectral Fear"
2012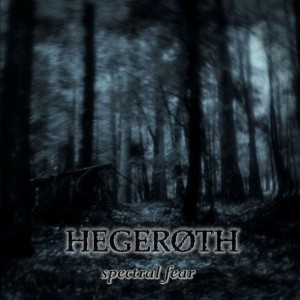 I will start off by saying this is really solid for a demo. I love the production with the exception of the keyboards. There is just something to soft and light about the mix and the tone. A band that lists Dimmu Borgir as an influence gives a surprising delicate platform for an instrument so heavily used by Shagrath and Co.
The keyboard parts though are very hooky and complimentary otherwise.
I hear the Bathory influence. Some of their work though really makes me think of early Belphegor. It is that dark steely sound.
I love the vocals, Bila's voice is sharp, bitey and full of venom. There is no slacking on range, there is a deep guttural attack as well that is bad ass.
Queen Of Latex is the strongest and final track but all four are solid. While it is vocals that always sells me, the band works great together and doesn't just stick to the recipe. I RECOMMEND Hergeroth. Totally check them out.
Tracklist:
1. Rot For Me
2. The King of a Morning Star
3. For My Desires
4. Queen of Latex
https://www.facebook.com/Hegeroth
Members:
Bila – Vocals
Ulf – Guitars/Drum programming
Bene – Guitars
Tail – Keyboards
Fen – Bass
Rating 9 out of 10
~Alaric Barca
alaricbarca.com