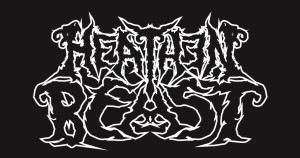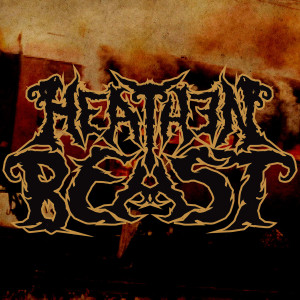 Summon: How did the band get started?
Carvaka: It was the desire to write some intense music with lyrics and themes that mattered, things that were relevant to India, thing's that other bands don't sing about. Religion is a big disease in India and we wanted to highlight that through our music.
Summon: What kind of music do you play?
Samkhya: Our music is probably some kind of hybrid black metal. We take the ethos and styling's of the genre and try to make it our own. We are constantly evolving our sound and music. The integration of various elements are the key.
Summon: How has the fan response been?
Mimamsa: So far we've had lots of positive feedback from the legions of heathens, our brothers and sisters, they have all supported us. We never cared for those who don't. We like to focus on our brethren that matter.
Summon: Where did the band name come from?
Carvaka: From the very religion that we so despise. We are the non-believers, we are the heathens but we aren't meek and weak, we are Beasts!!!! So Heathen Beast seemed like the perfect name to describe us.
Summon: Introduce the band members and what they do in the band.
Samkhya: Heathen Beast is not a band, it's a collective of like minded people. However for all the world we exist as three entities, Carvaka, Samkhya and Mimamsa. These are the 3 Hindu schools of Atheism. Who exists in this collective and who plays what instrument is irrelevant and the only thing that matters is the music that we create.
Summon: Who writes the music? Lyrics?
Mimamsa: The creation of our artistic vision is one that is collective. We carefully craft our music and lyrics together. Everything has its meaning and it's place in the songs.
Summon: And where do the lyric ideas come from?
Carvaka: It is our country that inspires the ideas, it's the religion that brings out the evil in men that inspires us. It's the desire to speak against this destruction that inspires us. The history of our country is tainted with the blood of religion, we are just the gentle reminder of that blood. Lest we forget.
Summon: What is your view in Satanism and Occultism?
Samkhya: We don't have much interest in it. Satanism is a very diverse entity in itself. The most basic idea of God and Satan as entities in the sky (or burning in hell below) is as ludicrous as the Bible itself. However the Anton LaVey Satanic Bible has some interesting points to make which are just common sense.
Summon: How many albums/CD's have you released?
Mimamsa: We've chosen to release our music digitally in a medium that is accessible to everyone. We did release a limited pressing of our 1st EP 'Ayodhya Burns' but we didn't feel that it was something we wanted to pursue.
Summon: Tell me about some the songs on the latest CD?
Carvaka: In typical Heathen Beast fashion we've crafted 3 songs which follow a sequence of events. The first track 'The Carnage Of Godhra' is about the train burning incident which follows into 'Ab Ki Baar, Atyachar' which is about the riots that followed and finally Gaurav Yatra (The Aftermath) which is the indefinite ending.
Summon: Do you have any side projects?
Samkhya: Some of the collective are involved in other projects. Many are involved in sitting behind a computer in a cubicle.
Summon: Who are some of your musical influences?
Mimamsa: The world around us is our biggest influence. Musically we are inspired by Burzum, Darkthrone, Marduk, Dark Funeral, Bathory, Venom, Celtic Frost and a legion of other bands.
Summon: Which current bands?
Carvaka: From the new bands we really enjoy our Indian black metal brethren like Solar Deity, Stark Denial, Dark Desolation, Spiked Crib, Fragrak, Albatross and many other bands.
Summon: What is the band like when you play live?
Samkhya: We don't play live and we don't plan to.
Summon: Have you guys ever played in another country?
Mimamsa: No we haven't.
Summon: How big of crowd shows up at shows usually?
Carvaka: While we don't play live the Indian scene there is a healthy underground scene in India and lots of bands come and play shows here. Recently Cannibal Corpse and Suicide Silence played a festival in Bangalore. About 2000 people were there.
Summon: How is the crowd response when you play?
Samkhya: We wouldn't know J.
Summon: What do you think of the US Black Metal/Death Metal scene?
Mimamsa: The scene is amazing!!
Summon: What do you think of the Overseas scenes?
Carvaka: The global metal scene is amazing. We'd love to be able to experience it one day.
Summon: What are some of new favorite black metal/death metal bands?
Samkhya: There are some great new bands in India. Killchain, Grossty, Ragnhild.
Summon: When do you guys plan on writing any new material?
Mimamsa: We will start soon enough. Let this EP sink in first J.
Summon: What does the future hold for the band??
Carvaka: We don't know, the future is always uncertain. The collective will find its way together when it has something to say.
Contact them at:
http://heathenbeast.bandcamp.com 
https://www.youtube.com/user/TheHeathenbeast
https://www.facebook.com/HeathenBeast
https://www.facebook.com/HeathenBeast