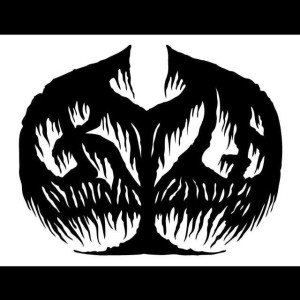 Gryla
"To Dusken Memory"
2014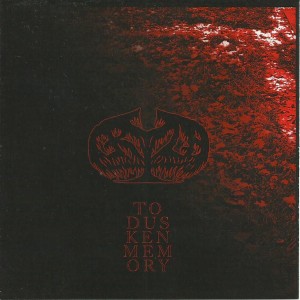 Biography: Born from the ashes of Shades of Memory, the 5-member arose, carrying the banner of a different version of Black Metal, and yet welcomed into the masses. The members of the band came from three primary bands, Shades, then Horde of the Eclipse, and Kajaja Force, although Joe Coats left the band in late August 2014.
Additional Information: Logan Summey of 3rd Leg Audio Recorded and mixed in early 2014
Intro Track
Extremely short 27-seconds instrumental neither a plus or minus to the demo, although the shortness of the track does show lack of inspirational motivation.
Eternity
The quality of the track shows the epic sound they contribute right from the beginning with a mixture of beautifully playing of the piano, fused with the guitars in a harmony, extending the instrumental and leaves the piano playing in the forefront. The first of black metal vocals explode at 1.35 and the gives depth rather screaming nonsense. The blending in clean male vocals sets a new wrinkle into the blackness landscape so overdone by female vocals, surprising move for fans of the genre.
Master of Lies
No, hesitation, the vocals presents in richness of black metal style, that many adhere as a true sense of proudness, and then suddenly the clean make vocals appear for a moment, in a form of almost a battle call to arms. Suddenly at the 2-minute mark a break in to softer yet still lurking, a lull in the battle, traveling into acoustic guitar work classical done, aiding by piano, and then 4-minute a return to black metal vocals. The song reminds one of the classic Metallica track Orion, as if two sides battle for victory, and that does it here again, with a triumphant return to Black Metal victory.
Where Dreams Go to Die
The music again starts with grandiose design, taking the time to explore, rather instance shredding, and the clean male vocals in harmony express themselves, in a form of power metal, yet not hiding from their experimental style to venture into doom metal while trying to remain in the realm of wretchedness sinister visions.
When Luna Reigned
Once again, the band's sound and vocals return to black metal, with full richness, and solid development of the notes and tones, providing a deep darkness, dripping in the metal style that one expects from the genre, although the clean appear again, this highly secondary almost smothered by the black vocals, with a mixture near the end of the track.
Summary:
Gryla, brings a new option into the black metal realm, with the clean male vocals blend power and doom, never fully finding a spot or position to settle in, leaving a listener unsure which genre they have before them, the last track truly supports one to hear more from the band. The battle of vocals made it a positive listening experience.
Tracklist:
1. Intro
2. Eternity
3. Master of Lies
4. Where Dreams Go to Die
5. When Luna Reigned
https://www.facebook.com/Grylaband
Members:
Sean Boyd – Guitars
Lee Wise – Keyboards/Vocals
Keith Loboda – Bass
Luke Sweger – Drums
Joe Coats – Vocals/Guitars (Has left the band in late August 2014)
Rating: 7 out of 10
~Baron Craze