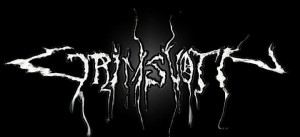 Evoked in 2008 & channeled over the course of many winters until 2011 saw the storm begin..
Grímsvötn was formed in 2008 and began recording as Projekt Forneus. The bands split into 2 separate projects and Grímsvötn was put aside until 2011 when Lord Forneus (Mists Of Povegia/Winter Forest Industires(UK)) started recording Black Metal again.
To begin with rehearsal tracks were issued as free promo downloads on Winter Forest until he first demo 'Woodlands'.. was released on Depressive Illusions Records of Ukraine in July 2011.The second demo was issued a month or so later on the same label. This demo entitled 'Storming The Severn Estuary' was built around a concept of local history. A couple of free downloads again issued through Winter Forest Industries were available in limited numbers.

During time recording studio material,Lord Forneus agreed live shows with Dark Meadows & bands from the label. The need for live members was now here and Lord Forneus recruited 2 members of the UKBM band Baalberith also part of DMR. Razakel Krieg who usually handles vocals was requested as guitar & vocalist along with drummer Valefar Berith.

Then in November 2011 the first studio recordings were released through Winter Forest Industries as a free download pennon vocals just instrumentals of tracks later used on the album after vocals and production had been finished.

This album emerged on the 1st of December via Dark Meadow Recordings (UK) on cdr in a hardcover case. This was also preceded by a promo tape of just 20 copies at Depressive Illusions Records of 2 tracks form the album.

The band is yet to make its live debut but is scheduled to appear live during 2012.Currently new material is being written by Lord Forneus & Razakel Krieg with rehearsals to follow with drummer Valefar Berith in early 2012.The new e.p. & splits will be in the old rehearsal vein with a new album planned with the full lineup in late 2012 or beyond..