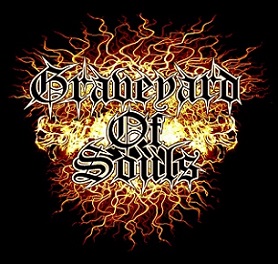 Graveyard of Souls
"Shadows of Light"
2013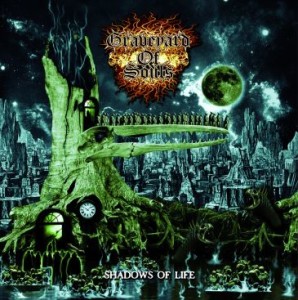 This debut release shows immediately what the band has to offer, and it's potential. Heavy doom riffs with a growling voice, amalgamated in a very unusual way.
After a short synth track, next track start with an epic soundscape. The first few tracks speak for the rest of album, and yet there are refreshing moments in each new track. The release has an extensive use of synths to a satisfying degree. I noticed how certain sections in between songs were not very well connected, but on that note, it gave an edge which makes the album more interesting and gives the edge to listen to it, which is important since the band does not change much on its tempo. The cover of Mad World from the cult classic Donnie Darko is a bold attempt, and a successful one at that (I always considered that track to be untouchable). I feel the bands vocalist has still room for improvement; the vocals show some slacking in places.
The album's production has its strengths and weaknesses, the guitars are well mastered, the drums not so much. The vocals also seem to be too forward in the mix, drowning the other sounds in the mix. But I consider it as an attempt to add an element of surrealism to the album. The final outcome certainly sounds like so.
The album cover is elaborate, highly detailed and captivating to look at it. The manipulation is evident in places but easy to overlook. It somehow reminds me of Sepultura's Arise album cover.
Will I listen to it again? Actually yes. Reviewing aside, I was disappointed when the album finished. I'll gladly listen to it again and more in the band's promising future.
Best track is #9
Tracklist:
1. Genesis
2. Shadows of Life
3. Dreaming of Some Day to Awake
4. Memories of the Future (We Are)
5. Follow Me
6. Mad World (Tears for Fears cover)
7. Solitude's My Paradise
8. Dead Earth
9. There Will Come Soft Rains
https://www.facebook.com/GraveyardOfSouls
Members:
Raúl Puente – Vocals
Angel Chicote – Music/Lyrics
Rating: 7 out of 10
~Carnivean