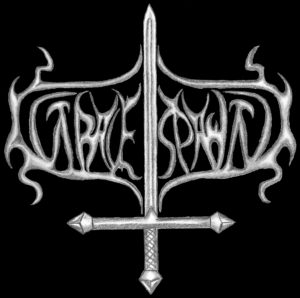 Gravespawn
Inexorable Grimness
5 Track E.P
Release Date: 3rd August 2016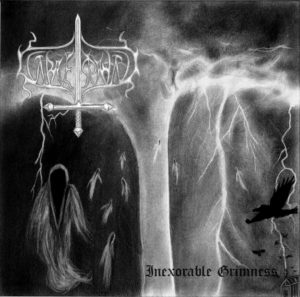 Written for Blackened Horde Zine
By: Pagan Hel
Gravespawn – Burbank, CA, United States
Links:
https://www.facebook.com/GravespawnOfficial
Take a gander here:
http://gravespawn.bandcamp.com/album/inexorable-grimness
Genre: Grim Ancient Black Metal
As old as the hills, but they do say old is best and for Gravespawn it certainly is! They carry that magical ambient darkness with ease. The hearty rasping vocal embellishes everything in a thick swathe of madness, while the music builds to a deafening exploit.
Old Dragon's Domain
This will wake the dead and draw out any demons that lurk within a human body make no mistake. In a tempest of intensity the predatory tracks swallow you whole as it darts in and out of the shadows.
Oath of the Annihilator
Another intense black beauty as its emotive force cocoons you in a swagger of captivation and eager agitation. The croon being more a thick rasping graze as it licks the ears.
Thy Gates Ablaze
Literally bounces with superb rhythm that is addictive and catchy, kicking up a brutal storm on kick pedal alone as it reaches its mighty crescendo of emotionally inflamed potency with cackling vocal adding to its depths.
Between the Devouring Monstrosities
Another immense track that takes no prisoners it just devours them! The track never sits still for a second and in in perpetual motion like it has St Vitus Dance or something!
Scribes of the Forsaken
With barbarous intent the vocals strike with a lurid passion that twists like a knife in the back, as toxic shock to the system! The virulent rhythms are sweeping and infectious.
Black Metal whether old school or newer will always be soaked in blood and carry a stigma, as it can be difficult to listen to if you are not in the mood, but as long as there are rampant rhythms to accompany it and give it that boost it will never be dull.
The choral singing does get a bit old at times, but again it is what Black Metal stands for in a way, carrying Satan's prayer on its dark wings and has a gory story to tell.
Gravespawn touch on the inevitable but also add that bit more as on 'Thy Gates Ablaze' amid all the celestial voices and busy rhythms they are getting their story across as a contagious drama that quickly possesses the unsuspecting soul.
9/10
Track List:
Old Dragon's Domain
Oath of the Annihilator
Thy Gates Ablaze
Between the Devouring Monstrosities
Scribes of the Forsaken
Members:
Reaver – Lead Vocals, Guitar, and Keyboard's
Advorsus – Bass
Verigo – Guitar
Jack Ferris – Session Drums