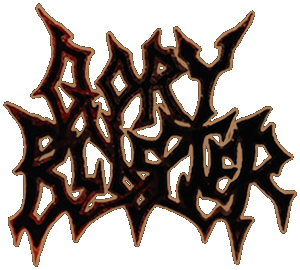 Gory Blister
"Earth-Sick"
2012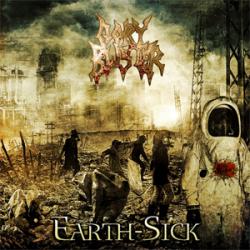 More and more, bands that are from Italy make there presence felt, and here is yet another band hailing from Italy. Gory Blister is a technical death metal band that has been around since 1991. In the more than twenty years it has been for them it is obvious they know the genre. They know the sound that they want and they know how to pull it off. The bands fourth full-length record titled Earth-Sick is a fairly straightforward album that stays within the boundaries it sets for itself. This is a good album that I feel doesn't come close to reaching it's potential. Almost everything on this album is pretty stock death metal. Gory Blister call themselves technical death metal, but I think while there are aspects of this record that are technical, they are downplayed for the sake of the songs. I feel that strengthens the overall experience. With less dramatic time changes the feeling and emotion in each song really shines. Joe La Viola on drums is the real technical part. He can jump time signatures and he never sounds like he is trying too hard. He makes the jump, but stays in the pocket. He makes it feel natural. His performance is the real standout on the record. Raff on guitar has his moments, but to often sounds more like he is just emulating rather than creating. The moments where he breaks free with a riff or one of his absolutely extraordinary leads are the moments that you can really hear his brilliants. Raff also played bass on this album. To lock with this drummer is an impressive feat for a bass player; too bad the bass is drown in the mix. Gory Blister has since hired a bass player. John St John is on vocals here. He is a fine vocalist, but lacks any real distinctive quality. He sounds like most any other stock death metal vocalist. This album does have its moments, but they are few and far between. This is not a bad album by any means. It is just too bad that so much here sounds so familiar.
Tracklist:
1. The Breeding (Intro)
2. Earth-Sick
3. Plague and Pray
4. Decanted Embryos
5. Dominant GenEthics
6. H.I.V.
7. World Damnatomy
8. Soul-Borne Maladies
9. Serpent Verse
10. Voices from the Sea
https://www.facebook.com/goryblister
Members:
Raff – Guitars
Joe – Drums
Paolo "John St. John" – Vocals
Christian – Bass
Rating: 7 out of 10
~Kris