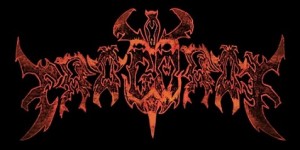 Fragarak
"Crypts of Dissimulation"
2013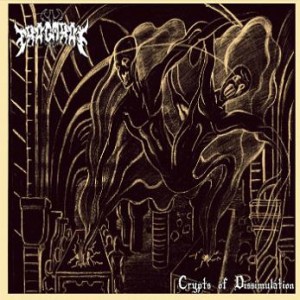 Do you remember the first time you heard King Diamond "Them"? I remember it because it was the first time I had noticed that the time signature was not 4/4. Not that I knew that. Someone had to tell me why it was different. Fragarak is a tight technical band that plays Progressive Death Metal. Which is the kind I prefer. The use of time signature and execution is top notch. The songwriting is really impressive because this is not one of those progressive efforts where the band is trying to show off and be pretentious. This is holistic, and the melodic elements mesh, instead of stand out as separate enterprise.
Supratim Sen is an excellent vocalist. There is a power and a present to his scream/screech based vocal style that is perfect. I would imagine that he could sing some bad ass Black Metal if he was so inclined. 
I have noticed lately that there are a lot of really solid heavy bands coming out of India. Fragarak is one that I think could have major appeal in a larger market. India like Mexico is really a places that fans of truly heavy music should keep there eyes on. 
Songs like Dissimulation and Psalm of Deliverance are beautiful instrumentals, somber and reminiscent of what older thrash bands would do to branch out. For heaviness Cryptic Convulsion is the stand out track. I RECOMMEND giving Fragarak a try.
Tracklist:
1. Savor the Defiance
2. Insurgence
3. Effacing the Esotery
4. Dissimulation: An Overture
5. Cryptic Convulsion
6. Psalm of Deliverance
https://www.facebook.com/fragarak.india
Members:
Supratim Sen – Vocals
Kartikeya Sinha – Bass
Arpit Pradhan – Guitars
Ruben Franklin – Guitars
Sagar Siddhanti – Drums
Rating: Rating 9 out of 10
~Alaric Barca