Formicarius
Lake of the Dead
3 Track E.P
Imperative PR
Release Date: 1st July 2016
By: Pagan Hel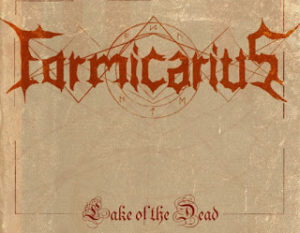 Formicarius – London, UK
Links:
https://www.facebook.com/formicariusband/
Genre: Black Metal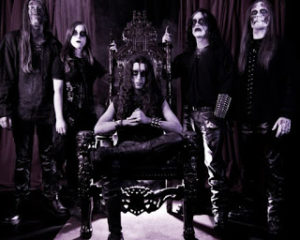 Biography:
"It's worth remembering, yet all too easy to forget, that Black Metal was spawned in Britain, in the industrial north of England, not in a forest by an icy fjord. But as the '80s faded away and the '90s began the Scandinavian hordes laid claim to this darkest of musical forms, asserting their dominance with unassailable might. Now, there comes to the fray a band whose breathtakingly bold intent is to recapture the throne. Formicarius entwine blasting fury in coils of wicked melody, swathe monstrous power and velocity in cold shrouds of melancholic atmosphere, harness raw savagery with striking skill and musical dexterity. They have already given a fair warning with the release of the digital single 'Lake Of The Dead' and when their magnificent debut album, Black Mass Ritual, arrives later this year they will truly have planted their standard on the field of battle and howled out a challenge to all who dare to face them!"
~~~~~~~~~~
The Grim Reaper, I feel is out for a few more souls this Christmas and being possessed by such a demonic force are none other than Formicarius. Their words are harsh and abrasive on 'Lake of the Dead' while their music simply enslaves you beyond what any chains could. The potency is snarling, festering madness that draws you into their dark but engaging passages – the ones where every corner has a profound surprise just waiting to pounce on the unsuspecting and revolves around a ferocious expanse of thrilling rhythms.
'Under Darkness' has a lot more melody attached to its bristling and captivating craft. Offering more than just symphonic grandeur it simply runs away with its own satisfying pleasures. The primal rhythmic sound spreads its venom with ease and infects without the listener knowing much about it as they are drawn in deeper to this unholy infectious encounter.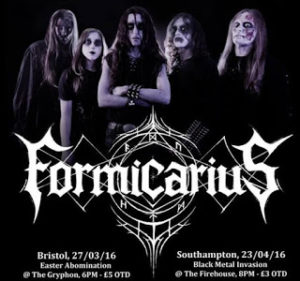 'Cosmic Keys to my Creation and Times' is rather a long and unusual title for a black metal band who usually sing about Satan and the like and NOT about cosmic keys, however, its fast paced momentum sweeps with utter abandon and devours like a hungry animal. There is no coaxing here but a sheer onslaught of raw power and energy that takes on its own persona – so well worth taking a listen, if you dare!
There's no doubt this E.P can be labelled grim, odious and unyielding, but it is black metal after all, so naturally what you hear is what you get, but it is creative, imaginative and certainly dark.
The keyboards are a vital part in black metal thus creating its own black magic and Formicarius are no exception to the rule.
The band have a debut album waiting in the wings entitled 'Black Mass Ritual' but no release date has been mentioned as yet, so you will just have to wait. But after listening to just these three tracks obviously the album will prove a complete success for the band.
9/10
Track List:
Lake of the Dead
Under Darkness
Cosmic Keys to my creations and times
Members:
Lord Saunders – Vocals/Guitar
Nazarkardeh – Lead Guitar
Hægtesse – Bass/Vocals
Morath – Keyboards
Ælle – Drums