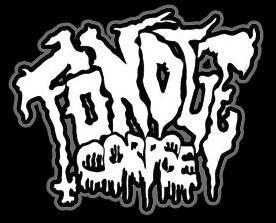 Fondlecorpse
"Creaturegore"
2009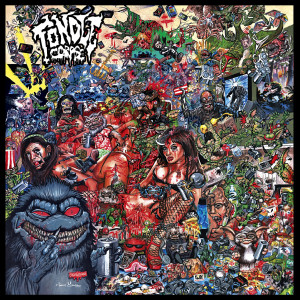 Fondlecorpse is a death metal band from The Netherlands. These guys surprised me with the amount of cool riffs. Some of the tracks, such as "Hideous" really sound pretty generic to me but there are a few pretty badass songs on here. Ghoulish tales is fucking great. I can hear definite Influence from Chuck Shuldiner in the leads throughout the album.(with a couple of Kerry King influenced solos) "The Nightbreed" has a very cool lead section just under the 3 minute mark, which is surprising because of the rest of the song is pretty cookie cutter.
There are a couple of things I really like about this band. The bass is very prominent in the mix, the drummer and guitarists are very technically skilled,(not that it exactly matters how skilled they are, but they are professional for sure) According to the metal archives(and yes there is a ton of misinformation that floats around there) the vocalist since 1996 has reformed the band since 2012 with all new members. This is a pretty solid album and a good effort from Fondlecorpse. Sure, some of the album is pretty generic but the rest is pretty good! I am interested in hearing more from this band, but it seems the members from this album are no longer with the vocalist. That's kind of a shame.
Tracklist:
1. The Invasion
2. Pillage Burn Kill
3. Ghoulish Tales
4. Hideous
5. The Nightbreed
6. The Hermit
7. Goremarine
8. Sluts and Bolts
9. Krite Attack!
10. Nymphomatic Zombie Rapist
11. Don't Feed After Midnight!
https://www.facebook.com/Fondlecorpse
Members:
Sly the Goregnome – Vocals
Mathijs Brussard – Bass
Rogga Johansson – Guitars
Bas Brussard – Guitars
Ronald van Kleef – Drums
Rating: 7 out of 10
~Ravenshike