Fjorsvartnir
"Legions Of The North"
2012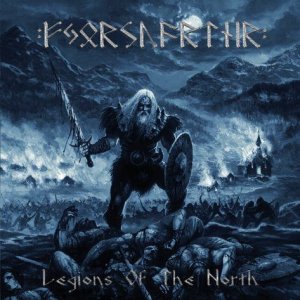 I can't help it…..I love black metal!  It's probably the first metal sub-genre that felt just right to me.  Like any music, however, there is good and there is bad.  This is not in any way near the bad pile!  I enjoy and appreciate the fact that this is a one-man band!  There is the typical BM framework, no doubt, but the delivery is what counts.  I'm digging the transitions from speed picking thrashy tempos to frantic blasts with melody laid on top of it.
Tracklist:
1. Begyndelsen
2. Legions of the North
3. Levende begravet
4. Nat og dag
5. True Elite
6. Den sidste rejse
https://www.facebook.com/Fjorsvartnir
Members:
Fjorgynn – All instruments/Vocals
Rating: Solid 8.5/10
~Andrew

Fjorsvartnir
"Legions Of The North"
2012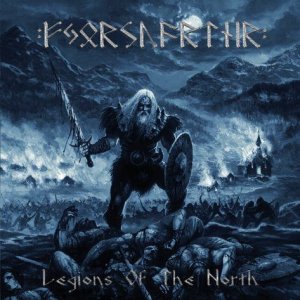 Black metal lovers again this week we have reason to rejoice. In what you ask…I will answer by telling you about this tasty release. Fjorsvartnir's, Legion of the North, is what I am talking about. The first thing that made me listen to this several times is that it is a one man project. I only noticed a few timing issues but as a whole this production is very well done. You will here influences of other bands but not in any way taking away from the originality of his music. I look forward to hearing more from this artist in the future.
Tracklist:
1. Begyndelsen
2. Legions of the North
3. Levende begravet
4. Nat og dag
5. True Elite
6. Den sidste rejse
https://www.facebook.com/Fjorsvartnir
Members:
Fjorgynn – All instruments/Vocals
Rating: 8 out of 10
~Sandra