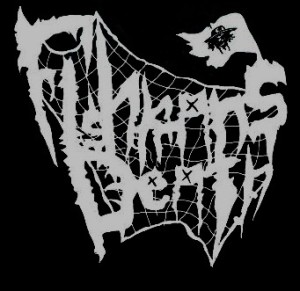 Fisherman's Death
"Uncharted Waters"
2013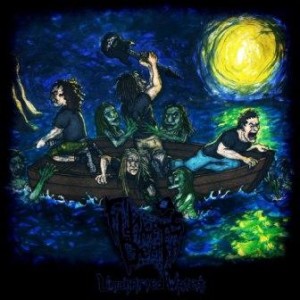 We have to talk about the album cover before the music. For anyone who has seen the Mighty Boosh episode Old Greg, will delight in a cover that must be Old Greg's offspring attacking more hapless band members where their fate is either a watery tomb or a life time of drinking Baileys. Those familiar with Old Greg's mix up will fear for the band, since these creatures appear female upstairs. 
Uncharted Waters is a four song EP that is solid and heavy. This is a Death Metal outfit that also sports Viking Metal, and no surprise they hail from Sweden, a little Thrash thrown in and with some minute melodic guitar work over the heavy rhythms that fit between Blind Guardian and Dragonforce. The vocals are strong, growlyand screamy.
The Captains Canson was a particularly strong track for me. The rhythm is hooky enough to draw you in right away. Uncharted Waters has the Vikingy drive to it and while not Amon Amarth give you that ready for battle feel.
Tracklist:
1. Uncharted Waters
2. The Flying Dutchman
3. The Captains Chanson
4. Darkwater Cape
https://www.facebook.com/Fishermansdeathofficial
Members:
Daniel Innala – Bass
Oskar Suikki – Drums
Thomas Linqvist – Guitars
Nils Löfgren – Guitars
Joakim Häggström – Vocals
Rating: 8 out of 10
~Alaric Barca