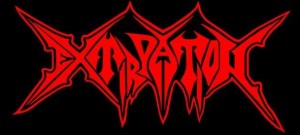 Extirpation
Reverse The Reality"
2013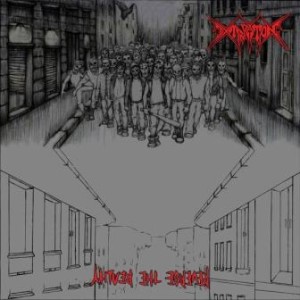 I can listen to this CD all day long. The reason? The vocals are so bad ass I can not believe it. Darak's voice has the most brutal psychotic rasp that I heard in a long time. On top of the amazing vocal style their are some great thrashy drives and production that has not been castrated by digital nonsense. Granted, musically they do not venture far beyond the realms of the thrash genre. Sometimes great vocals are enough to win you over and make you want to listen and tell your friends.
If you like vocalists like Mille and Thy Antichrist, I really think that this CD is going to be a blessing.
The only negative I can say is the album cover does not represent the music. If I was in a record store and saw this I would probably pass it by. Nothing wrong with the art, just doesn't make you want to pick this up. So don't miss out I highly RECOMMEND Extirpation.
Tracklist:
1. Intro
2. Door of Madness
3. Claustrophobia
4. Dawn of Ignorance
5. Reverse the Reality
6. Shades of Light
7. The Memory
8. Suicidial
9. Weakness
https://www.facebook.com/extirpationband
Members:
Darak – Bass/Vocals
Eros – Guitars
Magikk – Guitars
Elia – Drums
Rating: 9 out of 10
~Alaric Hannibal Barca