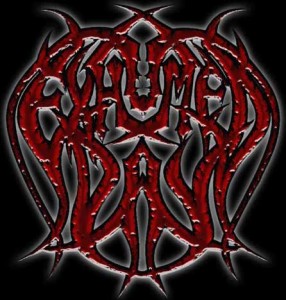 The third album of the Spanish death-blackers, Exhumed Day, now has a date of sale. It's been a long wait due to unforeseen changes but "The Beauty of Putrefaction" will be released from the hand of Crystal Eyes Records on January 9, 2012 on CD and LP (limited to 500 hand-numbered copies). It will feature 13 songs in about an hour of music:
Track-list:
The agony of the death

From nun to slut

Infernal troopers

Catalepsy

From the darkness comes the truth

The punisher

The beauty of putrefaction

Postmortem

Decapitated by his wife

I always think in your death

The black prophecy

Amnesia

Awakening
"The Beauty of Putrefaction", authentic blash of extreme metal, fast, technical and melodic, will not leave you indifferent. Listen and find a real sonic steamroller. You can listen to an advance in www.myspace.com/crystaleyesrecords or reserve your copy online in:
"The Beauty of Putrefaction" will be available both on CD (with 8 page booklet in full color and a duration of 59:30), as in vinyl deluxe edition (180g disc, full color, printed photos and letters and a special edition in green vinyl).

A tour to show the new album will begin soon
We have an album in 2004 titled "Madness Symphonies" released to the world by War is Imminent, owners of the now defunct magazine "Black Light" and a self-released disc called "Convulsion" (1998). In addition we have several demos and a MCD of 2006.
We shared the stage with bands like: Avulsed, Canker, Between The Frost, Human Mincer, Saratoga, Angelus Apatrida, Aggression,  Morphium, Hamlet, Ktulu, Anvil of Doom, Absenta, Kevlar Skin, Abyss, Xkrude, User Ne, Morior Ergo Sum, Kannon, Iron Curtain, Wild, Ciclón, Mauser, Sonem y un largo etc…
www.myspace.com/crystaleyesrecords