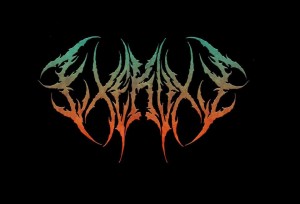 Exekute is a Sydney based Death Metal band, it was founded in July 2011 By Elias Niahos (lead guitarist) and George Delinicolis (Drummer) after garage jam sessions of various songs of the genre. They aimed to write original songs in the old school vain of the late 80's and early 90's that had inspired them as musicians. By September of 2011 the line up was complete, with Adrian added to Rhythm Guitar duties, Fred Jaya as vocalist and Blake Barnes-James on Bass. January 2012 saw the band have its first live show, gaining a positive reception from the initial debut, the band was then invited to play other local shows within the span of 6 weeks following the initial show.
March 2012 saw the band record its first two track demo, containing the tracks "Sledgehammer Symmetry" and "Maggotized". This demo was then given out at all shows including 180 people at Newcastle when Exekute supported Mortal Sin and Ouroboros. This gained a solid following and opened up many new avenues for the band.
News of this demo had spread and it opened up Exekute's first international support slot, opening for Deus Ex Machina (Singapore) in June 2012, 2 weeks after this show the band was invited to open for a Grindhead Records event. Following an enthusiastic crowd response, the band was signed to this Australian Death Metal label the week after this show.
After many shows played and a strong crowd demand, the band entered the recording studio to record it's debut EP entitled "Doomsday Mourning". This occurred in November of 2012, following this recording, Elias through conversation had asked Death Metal legend James Murphy if it was possible to master the EP. This proved successful and James had applied the mastering process to the EP.
December 2012 saw Exekute part ways with Blake and immediately gained the services of longtime friend Jeremiah Dombek onto bass. 
The EP was released in early 2013 with a positive reception received. Members of death metal bands Dehumanized, Putrid Pile, Pestilence and Dying Fetus each picked up a copy of the release and were impressed with the music the band delivers.