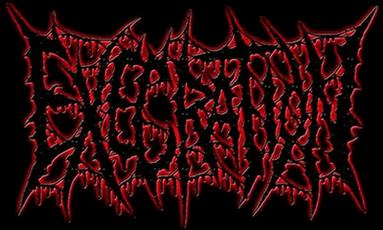 Execration
"The Acceptance of Zero Existence"
2012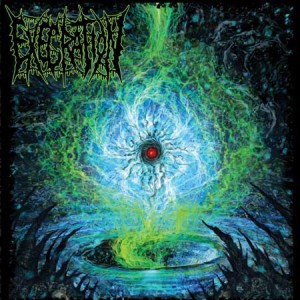 There are three bands in the USA called Execration, one from Arizona, one from Michigan this is the one from Colorado. Acceptance is there third recording to date and they are working on a new album for 2014. 
I really like most of the CD a lot. While listening to the CD I forgot I was doing a review and just found myself listening. Which is a great sign. It happens but not all the time. When I say that I like most of the CD, I should clarify, I like the songs a lot, but there are Portal tracks, which do not seem misplaced, but they are sonic interludes, and like long intros on CD's, unless someone does something very interesting I will skip after the initial listen. Intros on albums are like guitar solos they don't have to always be there. 
The tracks are heavy, all the standards are there, heavy riffing, tremolo picking, syncopation, very nice arpeggios. I think the guitar work and guitar tones are the highlight of the album. There is a full, deep sound to the guitar tones. The drums have solid drives and changes. The vocals have a sick gravelly sound that is bad ass. 
Awake The Darkend is my favorite track but the album is consistent. I can't imagine a fan of technical Death Metal not enjoying giving this one a go.
Tracklist:
1. Through the Portal
2. Awake the Darkened
3. The Acceptance of Zero Existence
4. Infernal Rites of Exsanguination
5. Serpentine Changeling
6. The Stars Will Make Known My Rage
7. Further Through the Portal
8. Queen Amongst the Wolves
9. The Great Fall
10. Falling Through the Portal
11. The First Death

https://www.facebook.com/execrationbrutality
Members:
Wyatt Houseman – Vocals
Jerred Houseman – Guitars
Kevin Elrod – Drums
Brian Palmer – Guitars
Ian Hornaman – Bass

Rating: 8 out of 10
~Alaric Hannibal Barca