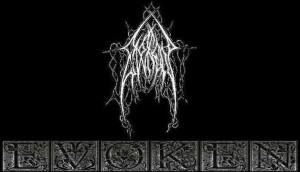 Evoken was formed in April of 1992 by Guitarist Nick Orlando and Bassist/Vocalist Rob Robichaud under the name Funereus. After a few lineup changes and a brief period of time under the name Asmodeus, the original lineup of Evoken was formed. One more lineup change occured and as of April 1996 the current lineup was formed.
It is: John Paradiso – Guitars/Vocals; Nick Orlando – Guitars; Steve Moran – Bass; Vince Verkay – Drums; and Dario Derna – Keyboards. Evokens first release was titled "Shades of Night Descending" which was originally self-released by the band in early '95. In February 1996, French Label Adipocere re-released the mini-cd with a new cover and lyric sheet. That was followed by a promo demo '96 and another promo demo in '97. Evoken also did a track the same year for an Iron Maiden Tribute entitled "A Call to Irons" on Dwell Records. This all led to Evoken signing with Elegy Records in 1998, releasing their debut full length CD "Embrace the Emptiness". Since then, Evoken have an inked a 2 album deal with Italian label Avantgarde Records. Evoken have played several shows in the area, with bands like: My Dying Bride, Vital Remains, Disciples of Mockery, Abazagorath, and have also played Deathstock '96.
Evoken are looking to play shows throughout the U.S. and especially Europe. They have received some positive reviews on the new CD, and hope they soon get the chance to tour someday.
https://www.facebook.com/evokenhell
https://www.reverbnation.com/evokendoom