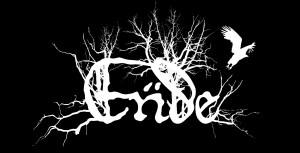 Summon: How did the band get started?
I.L.: Ende has slumbered almost 10 years. The first songs were recorded in 2004 but were only published for the first time 8 years later on the first album "Whispers of a dying Earth" in 2012, released on OAP.
A handful of titles followed in 2008, which waited seven years to be released on TAPE (via Cold Dark Matter records), entitled "The god's rejects", in 2015. This TAPE materialized these hidden relics in the form of the first real demo.
The project started to be called Ende in 2010, bringing to light an egregore that had developed during all these years, thus taking its final shape. Ende became a duo the same year with the arrival of T.Njodr (Drums).
In 2015, the second album, called "The rebirth of I", was released like the first one on Obscure Abhorrence Prod. Over the years, things have evolved – be it for the motivations or some visions. The band started this year playing live to show this new work and grow Ende.
What I remember of it is that the essence of this project has always lived, even unbeknownst to me all this time, waiting for the right moment to emerge definitively.
From the first songs to the debut album included, all has been made only out of need and instinct. This means that there weren't any special wishes to release or share anything with anyone – all was done in a really personal approach. It's only much later that it was thought out that the band should unveil its work.
Summon: What kind of music do you play?
I.L: Ende is a return to the black metal roots. We make all things with a real conviction and devotion. Some parts of the 90's scene has influenced us, including the Scandinavian scene but also the French and German ones as well as a special vision of the ancient occultism. The better way to explain and to understand our roots and our way of seeing things would be to read the lyrics during a complete listening of the album.
Summon: How has the fan response been?
I.L: Until now, the response of the public and the media has been very positive. We are particularly solicited since the release of our last album. "The rebirth of I" symbolizes a new step for Ende.
Summon: Where did the band name come from?
I.L.: «Ende» means «The end» in German, «la fin» in French.
Summon: Introduce the band members and what they do in the band.
I.L.: The band is composed of T.Njodr (Drums) and I (Voices, Guitars & Bass). 3 live members sessions follow us on stage in order to help us make our presentations alive.
Summon: Who writes the music? Lyrics?
I.L: I composed all the music and wrote all the lyrics. Then, the whole band worked on the arrangements together and tried to finalize songs without losing sight of the natural side and music.
We are lucky not to live too far away from each other, which allows us to work easily and to share ideas regularly, which is something fundamental for the success of things.
Summon: And where do the lyric ideas come from?
I.L: Literature has become a major source of inspiration for Ende over the time, including witchcraft's actual history as well as the fantasized one that was associated with it at that time: disease, starvation, life principles and superstitions. Ende was also influenced by spiritual matters, the rejection of the world and the hatred of mankind.
Summon: What is your view in Satanism and Occultism?
I.L: Occultism is the strongest facet of mankind, a precious shelter, the temple of the soul. Nowadays, mankind gradually forgot mysticism and decided to live a dull existence.
Satanism is a label created by religions for all who did not fit them. Today, Satanism has become a philosophy, a way of thinking. For some others, it's a cult. There are as many definitions as there are people.
Summon: How many albums/CD's have you released?
I.L: We have released two albums and one demo. « Whispers of a dying earth » is our debut album, released in 2012. Of course, it was Ende's first official release. In 2015, two more opus were made : in June was our first 2008 demo called « The god's rejects » released, and the second album « The rebirth of I » on the 31th of October.
Summon: Tell me about some the songs on the latest CD?
I.L: We write in English and French. Lyrical themes are related to witchcraft, isolation (the charges and evils of that period of time engendered social, medical and religious isolation, under cover of many others) but also to certain facts and perceived deviance with sometimes an observation gaze, sometimes treated in the first person.
We had a strong idea about the sound of this new album, but did not want to lose too much time tweaking or lose the thread if rough and characteristic of this new album. It was very important to keep this rawness, austere and spontaneous sound to keep an overall cohesion.

Apart from the recording of the drums we made with the help and resources of a relative (and Ende's bassist for live performances), everything was recorded and mixed at my home studio. The approach of Ende is intimate and that's what makes this group what it is. We will continue on this path and keep doing things by ourselves and independently.

Take your time, be humble and honest: these are the watchwords governing Ende.
Summon: Do you have any side projects?
I.L.: Our main project is Ende.
Summon: Who are some of your musical influences?
I.L: Some bands like Bathory, Mütiilation, Vlad Tepes, Taake, old Ulver, Evilfeast, Tenebrae in Perpetum, among others; but literature is Ende's biggest influence.
Summon: Which current bands?
I.L: We enjoy recent bands such as Tryptikon, Svikt or Darvulia.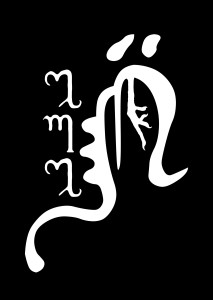 Summon: What is the band like when you play live?
I.L: We are dedicated to Ende, we play with our strongest convictions and devotion.
Summon: Have you guys ever played in another country ?
I.L: Ende's first gig was on July the 11th at the Forest Fest Open Air in Switzerland with Belphegor, Angantyr… At this time, some new shows are scheduled in France. Of course, we're looking for more gigs in France, in the rest of Europe or further countries too.
Summon: How big of crowd shows up at shows usually?
I.L: It depends of the rooms and organizers. We usually play in front of 50 to 300 people.
Summon: How is the crowd response when you play?
I.L: Ende has always been very well received. The energy of the band is communicative and the crowd enjoys it thoroughly. It is not always easy for a black metal band to canalize some particular energies during a show if music doesn't lend itself.
Summon: What do you think of the US Black Metal/Death Metal scene?
I.L: In Europe, The US scene is mostly known for the death metal scene, but several black metal bands like Black Funeral, Xasthur, Judas Iscariot or Leviathan are considered classics.
Summon: What do you think of the Overseas scenes?
I.L: We appreciate many foreign bands like Vassafor, Drowning the Light, Acherontas, Sorcier des Glaces. There are so many groups to discover that you can spend a tremendous amount of time listening to them when you have the time to search. Internet is a very powerful tool for that matter but so are physical magazines – it's easier to trade some tracks, contacts, etc.
Summon: What are some of new favorite black metal/death metal bands?
I.L: I recently discovered an old school and really occult death metal band called Orthodoxy. The last album of Himinbjorg is incredible too. But I generally stick to the old 90's recording. Sorcier des Glaces' new album will be awesome too!
Summon: When do you guys plan on writing any new material?
I.L: The new album is already composed. We're currently working on the final arrangements and lyrics. We have much more spare material.
Summon: What does the future hold for the band??
I.L: We first want to play more live shows. We have a split release project scheduled for September 2016 with the band Sorcier des glaces from Québec and are currently working on it. It will be released by Obscure Abhorrence Prod.
We've scheduled the recording of the next full-length for March 2016 as well. Many things are being grown.
Contact them at:
https://www.facebook.com/ENDE.official
https://ende-official.bandcamp.com/
ende-official@outlook.fr