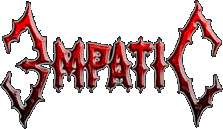 Empatic
"God Of A Thousand Souls"
2010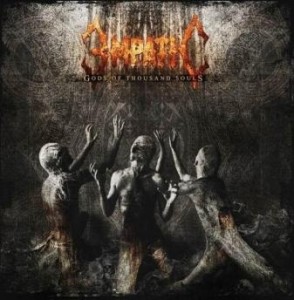 The strength of Poland's Death Metal outfit Empatic is their bombastic drives which are catchy and heavy. The guitars tones are distinct, clear and most likely the strength and focus. Sharing the same homeland as Behemoth, which has a distinct steely dark sound European sound, Empatic's metal has a uniquely American commercial quality to their production. 
As the album progress, there are songs like Dreamer and even So What that are filled with a lot of familiarity in melody, guitar rhythms, vocal doubling. There is a quality to the playing though that keeps your interest. It is just a commonality in metal genres as bands begin to explore new territories that they have a tendency to go melodic, lighten up music and "grow" at the peril of losing part of their fan base.
Rochaczewski Maciej vocals are very strong and he prefers to stay in the lower range. But he has range and there are times when he the enunciation is very clear for this type of vocal style. 
If you like you Death Metal with a leaning towards the melodic, thrash influenced riffs then you may like Empatic. There is something about their approach, not style, that reminds me of how Testament seems possessed to be heavy and brutal but light and cheery too often, not to impress but schizophrenic, maybe?
Tracklist:
1. Green Mile
2. G.O.T.S.
3. False Friend
4. The Game
5. Tomorrowland
6. VS
7. So What?
8. Dreamer
9. Fulfilled Dreams
10. Empatic
11. Enola Gay (OMD cover)
https://pl-pl.facebook.com/empatic.info

Members:
Rochaczewski Maciej – Vocals
Cikacz Przemysław – Guitars
Jakub Bednarski – Guitars
Małaszek Włodzimierz – Bass
Krzysztof Bendarowicz – Drums
Rating: 7.5 out of 10
~Alaric Hannibal Barca