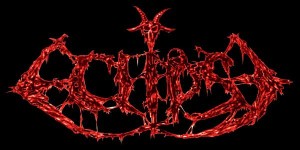 Eclipse
"Triumph Of The Pain"
2011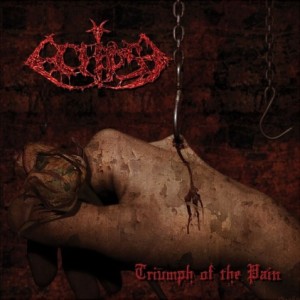 It is said that there is good and bad in all things and still that is a matter of perspective. Eclipse has really good things and there are something for me that detract. When the snare dominates here it is a little tough to take. With the vocals while the growls are fine the vocal doubling, squawks and slightly higher register screaming shine over the lower guttural tones which are most used. The guitar tones are strong and listenable, perhaps the best feature are their riffing. Song wise their drives and moshes really stand out. Epilepsy Bout and Nothing But Hate came out as favorites. While this is a strong solid consistent effort, it is heavy and brutal, I felt like it lacked some of the intensity I expect from Brutal Death Metal.
Tracklist:
1. AK-47
2. One Word
3. Mindsuffer
4. Last Breath
5. Nothing but the Hate
6. Upgrade
7. Dream Forgotten After First Try
8. Triumph of the Pain
9. Epilepsy Bout
https://myspace.com/eclipsehorde
Members:
Olexandr Tonkoshkur – Drums
Vitaliy Nevedrov – Bass/Guitars
Volodymyr Deyev – Vocals
Rating: 7 out of 10.
~Alaric Hannibal Barca