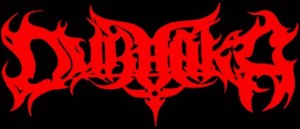 DURHAKA is a black metal band from Manado, Indonesia. In Indonesian culture, the name loosely means "blasphemy". DURHAKA was founded in 1996 by Ucok (guitar), Eka (guitar), Buddy (drums), and Ias (bass & growl). Over the years, the band has been through numerous lineup changes.
Ias left the band in 1999 and since then replaced by Legon (screamer) and Mario (bass). Ucok, Mario, and Eka left in 2004.
The band released two singles in 2006, "End of The Sun" and "Wrath", with new lineup: Heinz (guitar), Witho (guitar), Ipoy (bass), and King (keyboard).
In 2008, the band started to work on it's first full album. This album was completed in 2011 after a number of changes in the
band lineup.
The self-produced debut album entitled "DURHAKA 2012" was released on 31st December 2011.
DISCOGRAPHY :
– DURHAKA 2012 (Self-produced/2012/CD) Bangsat Abadi Record
– DURHAKA 2012 (Ukraina Re-Release/2012/CD) Depressive Illusion Record-UKraina
– DURHAKA 2012 (Malaysia Re-Release/2012/CD) Blackwind Production/RDL Distro-Malaysia
– Compilation A Tribute To Koil II (2008/web download)
– Compilation Sound Of Anastasya (2008/CD) Anastasya Production-Medan
– Compilation Ghost Worshipper (2008/CD) Madat Production-Medan
OFFICIAL SITE :
WWW.durhaka.com
www.facebook.com/DURHAKA
www.twitter.com/DURHAKA
www.reverbnation.com/DURHAKA
Band Contact :
0852566612012 (Leo)
Email: Durhaka.Band@gmail.com