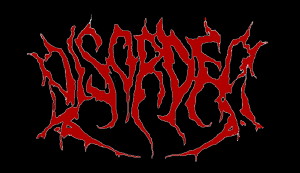 The members of DISORDER first met in 2000. After four years of playing in different bands, DISORDER was finally created in spring of 2004 in STRZEGOM – POLAND. The band has been functioning continuously with the same line-up (Okolita Mariusz (Drums), Patryk Ziora (Guitar) and Andrzej "Kat" (Bass & Vocal)). DISORDER offers a mix of technical death metal, black and a specific atmosphere with crushing brutality… In 2006, in Sanok Manek recording studio, DISORDER members recorded their first album – "Confess"- an image of perversion and distortion of things allegedly sacred and impeccable. It was only first; still, a full album – eight compositions. In 2014, the band finished working on new material in M23 studio in Wałbrzych and "Pure Hatred" album was released thanks to own funds. The album has received very favorable reviews. The bands takes pride in the album which motivates them to make an even bigger creative effort. Pure Hatred means 12 heavy and overwhelming compositions, including instrumental Doomsday II:
1)Intro
2)Wacht an Rhein
3)Nome
4)Decapitation
5)Humiliation
6)Pathology
7)Murders Instinct
8)Doomsday II
9)Disorder
10)Insanity of Authority
11)Holy Inquisition
12)Doomsday II (instrumental)
In March 2014, the band shared their new video for HUMILIATION composition. It is a decent production executed in STUDIOBASS in Strzegom by Garbaty known from DISSENTER. It is well-known that there was a time when Garbaty was a stand-in for the famous Glen Benton from DEICIDE in their tour. Currently, DISORDER gives live concerts willingly and they are popular in the neighborhood for their mischief-makers from hell's attitude which is visible in their performances. Recently, DISORDER had a honor of supporting INCANATION during their tour in Poland in the concert in Wrocław LIVERPOOL.
It seems that 2015 will be a busy year for the band – a number of concerts all over Poland has been already planned; among others, on 28 February 2015, DISORDER is going to give a concert in Wrocław again in Ciemna Strona Miasta before TRAUMA. What is more, the musicians are finishing their work on a new album which is meant to be recorded around June.
The band admits openly that they are looking for a serious producer and promoter for the whole material.