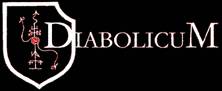 Diabolicum was a vision fiscally manifested by Guitarist and song writer Sasrof in December the year of 1994. His old band Endechrist had been put to rest and the band IMPERIAL arose out of the ashes of the old union. Together with bass player Thorne they started to explore the depths of the darkest and most obscure form of musical art, namely Black Metal.
They unchained the first demonstration tape called "Mori Voluntaria". The tape was recorded in two days at a mental hospital. Blackblood was brought in as session vocalist.
In the year of 1995 Thorne quited the band and During the summer drummer Amath and bass player Gorgorium joined the band.
In the year of 1996 Amath left the band and the second demonstrationtape "The Imperial Darkness" was unleashed. The vocals and lead guitar on "The Imperial Darkness" were handled by Thyrfing. In the summer Mysteriis of Setherial joined the band as a session drummer. Thyrfing was kicked out and Blackblood became full member of the legion. The third demonstration tape "De Fördömdas Legion" was unleashed by the label "Arte De Occulta" mid 1996.
In the year of 1997 the members of Imperial started the Black Metal band "Helvete" together with Mysteriis and Kraath of Setherial…
In the year of 1998 Helvete was put on ice! Sasrof joined Setherial as bass player!
In the year of 1999 Imperial changed their name to Diabolicum, and shortly after Nathzhion joined the legion on lead Guitar. The debut album of Diabolicum was recorded at Greencastle studios and unleashed by Napalm records in October 1999.