The Diablerie Progenie began in 2007 in the city of Guaiba / RS always focused on black metal as Burzum and Darkthrone. The first training had Maharany on vocals, Alison on guitars and Francisco on drums. Due to the guitarist moving to Santa Catarina, the band stood frozen for a long time, until we return in 2012 with Erebus on guitar and Guilherme on drums. For personal reasons, Guilherme left the band. Currently we have the drummer Inlorion and bassist Maniphestus in the new formation.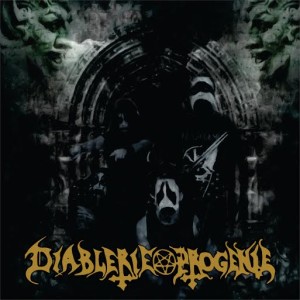 The horde comes from always doing a raw black metal with themes of hate, misanthropy, nature and anti-Christianity.

The first demo, self titled, recorded in the winter of 2013 in São Leopoldo, had an independent release and was also released by the Interior Soul and Obskure Chaos in CD, and the Panzer Records in Tape format.