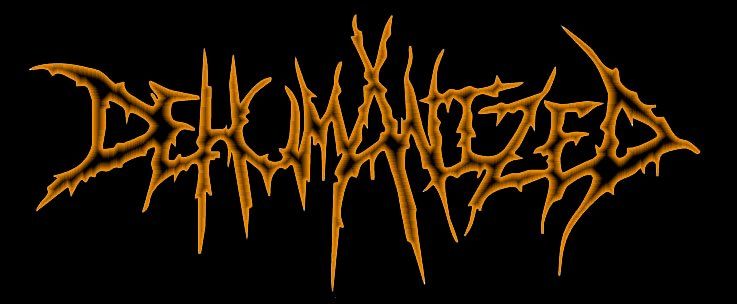 Dehumanized
"Controlled Elite"
2012
From start to finish Controlled Elite is a heavy solid Death Metal undertaking. The Vocals, which a growls, play along with the grinds, drives, riffs and rhythms of the guitars and bass. The songs are driven by this combination and it really works. The production puts these in the forefront where the drums sort of feel like they take a back seat on some songs. All the songs are solid, you kind of just look forward to the vocals and guitars just hitting you with their crunch each time they come in together.
Tracklist:
1. Bloodties
2. Body Colonizers
3. Soiled
4. Set in Stone
5. Controlled Elite
6. Immorally Reborn
7. His Burden
8. Root of Evil
9. None Shall Remain
10. Man vs. Man
11. Condemned
https://www.facebook.com/DEHUMANIZED.NY
Members:
Mike Centrone – Vocals
George Torres – Drums/Vocals
Rich Nagasawa – Guitars
Anthony Cossu – Bass
Rating: 9 out of 10
~Alaric Hannibal Barca
Dehumanized
"Prophecies Foretold"
1998, Pathos Productions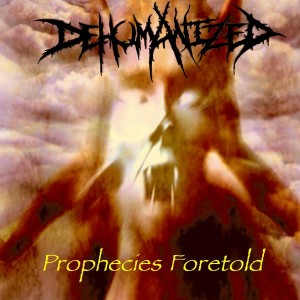 Aggressive, morbid, relentless and twisted. Hailing from New York, this four-piece group has released a highly original album of torturously brutal death metal. "Prophecies Foretold" forges a tumbling landscape of sheer crushing power. Masterful vocal variance and melody-laden riffing pummels the listener as the music constantly switches pace with the drummer's double bass and blasting attack. Breakdowns are entered into songs skillfully and when they come, an avalanche of indescribable sickness easily snaps the spine. Despite the general misuse of the word, the music of Dehumanized does have a certain "groove" to it. The song structures constantly whirl around in disarray as all-out chugging riffs turn into melodic power chord slides and then back again. "Prophecies Foretold" contains two demos on one disc (five tracks on the newest, and 4 tracks on the old one). The newer tracks have a slightly better recording, but all of them are amazing. No lack of talent here, just excellent musicianship. Dehumanized is (was?) one of the best things to come out of the New York underground scene along with bands such as Internal Bleeding, Evilution(R.I.P.), and Pyrexia.
Tracklist:
1. Prophecies Foretold
2. Kingdom of Cruelty
3. Fade into Obscurity
4. Solitary Demise
5. Infinite Despair
6. Doomed to Die
7. Terminal Punishment
8. Condemned
9. Drawn by Blood
https://www.facebook.com/DEHUMANIZED.NY
Members:
Mike Centrone – Vocals
George Torres – Drums/Vocals
Rich Nagasawa – Guitars
Anthony Cossu – Bass
Rating: 10 out of 10
~Feceus