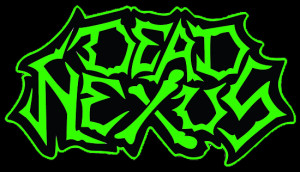 Death Metal with a splash of Melodic and Grindcore for extra seasoning.
Bringing fast and variable tempos with unusual time signatures, the heavy 7 strings will be sure to keep your head banging.
Dead Nexus was formed with the Departure of a family member bringing together the three original members. Filthy Phil on Drums, Ryan Bailey on guitar, Dan the Shred on guitar & vocals and Charles Cooksey on Bass. With the debut of their first album "Departure" in 2014 Dead Nexus set out to play as many shows as possible to "Spread the Dead" to all reaches of the Pacific Northwest and beyond.