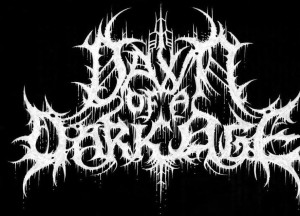 LINE UP:
Eurynomos: Guitars, Bass, Vocals (Growl, Clean), Drums, Alto & Baritone Sax, Clarinet, Piano, Keys
Buran: Vocals (Harsh, Clean)
INFO:
EARTH is the debut album of the Italian's black metal band DAWN OF A DARK AGE, formed by the multi-instrumentalist Vittorio Sabelli (Eurynomos) and the vocalist Pierluigi D'Amario (Buran).
This is the first of six albums inspired by the five elements (earth, water, air, fire, spirit) plus an additional one. Each of the six albums will be composed by six tracks. A global concept where each element has its own unique characteristic, starting from a raw black metal matrix, and including folk and avant-garde elements.
To better understand the album, every single track has to be considered in relation to the previous and the next one. The same kind of relationship links together all the six albums composing "THE SIX ELEMENTS". Each album will be out every six months and in July 1st 2017 "The Six Elements" will be completed and brought together under the same dark sky, and the DAWN OF A DARK AGE will begins.
INTERVIEWS/ REVIEWS/ PROMOTION CONTACT
dawnofadarkage@gmail.com
MORE INFO
www.facebook.com/dawnofadarkage
www.youtube.com/dawnofadarkage