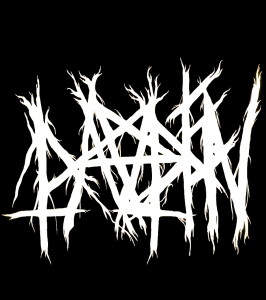 Dauden The band:
In the year 2007 the band starts. From that year the band have recorded and played live often a possible. Today Dauden are working on the debut full album. In the end of 2013 the album will be released, hopefully by a label.
When creating the music they use both Norwegian and English lyrics combined with the disharmonic sound.
Dicographi:
Byllepesten- 2008 (Demo-CD). Contains 6 tracks.
Dauden EP- Released in 2011
And in 2013 (with new layout). Contains 4 tracks.
Most appreciable concerts:
Norbikers (Oslo)
Hellion Pub- Evangeliesenter (Stavanger)
Kroa i Bø (Bø),
Hammerslag Festival 2012 (Total, Tønsberg
Hub & Heuy Metallfest PT. VIII (Azijnfabriek,Nederland)
Dark Mental Festival 2013
Members:
Angst Drakamer: Vokal
Berserk: Bass
Stûrm: Gitar
Malignant: Trommer
Dauden have done concerts with bands like: Throne of Katarsis, Taake, Gehenna, Arvas, Ragnarok, Nocturnal Breed, Glittertind.
Contact:
E-mail: daudenbooking@gmail.com