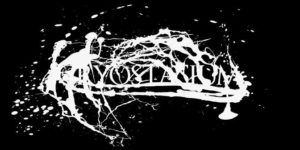 Cryostasium
Album: Project: 00-00
6 Track Album
Satanath Records
Release Date: April 20, 2017
Written for Blackened Horde Zine By: Pagan Hel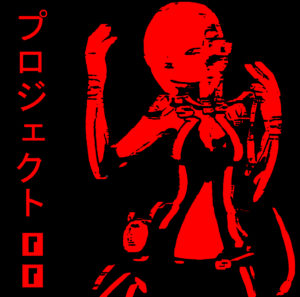 Cryostasium – Boston, Massachusetts
Links:
https://www.facebook.com/cryostasium
https://cryostasium.bandcamp.com/album/project-00-00
Recorded at K2, Sept.-Oct 2016
Artwork by Anko & Petridisch
Genre: Black Metal/Ambient/Industrial – The music is best described as "dark ambient metal" though going in D-Beat Punk and Industrial directions often.
Biography:
Cryostasium started in 1999, as "The Abhorrer". Changed name to Cryostasium in 2002.  The first release was on Bestial Onslaught "s/t EP" Cryostasium has been featured on split releases with artists such as Xasthur, Earthworm and Petridisch. This latest album "PROJECT: 00" is the first to feature the use of the program Vocaloid.
~~~~~~~~~~
The first track of this ambient Black Metal album Inebriate seems to have left me in somewhat of a quandary as although the ambience is there it features little else apart from wails and wispy guitar riffs. I suppose you could say the title reflects the song quite well and it could be used from the scene of a horror movie.
Downward shows its dark metal side with a rampage of drums and whistling moans but downward is the only way this track is going as it doesn't reach its full potential. The noises make it slightly more interesting but it reminds me of a cat fight or a baby crying. Suspended in Ether, however, really moves away from the previous two tracks and gives the listener something to get their fangs into. It's eerie and is packed with noises that get under the skin and infect – the balance seems right here with the lonesome bell ringing in the background to some wild untamed music that is crafted in such a way it is interesting, very black and it must be said my favourite track so far. This is immense!
Vortex is another crashing and superbly brilliant track that grabs you by the throat and leaves its mark. It has that spaced out horror movie theme off to a T and concocts a scary backdrop of pure madness but again suiting the music, the pace is fantastic and it is one vortex that you wouldn't mind being sucked into.
Mutagen is fast moving and powerful and stops at nothing to undergo a change it's blacker than the ace of spades meaning colour and it stays within the zone of dark ambient screaming metal.
Formalin holds its own character with a winding guitar riff that lures you into a spacey and ambient haze. Its darkness shrouds with an air of mystery added to its already unusual track listing.
For one man to do this is definitely a credit to him despite not liking a couple of the tracks, I usually prefer vocals on tracks but the last 4 tracks don't need vocals to give you that feeling of sheer suspense and wonder, but I think the first two could do with a bit of a boost otherwise it is quite an entertaining album.
8/10
Track List:
Inebriate
Downward
Suspended in Ether
Vortex
Mutagen
Formalin
Line-up:
Cody Maillet is the sole member of Cryostasium and has been since its formation.