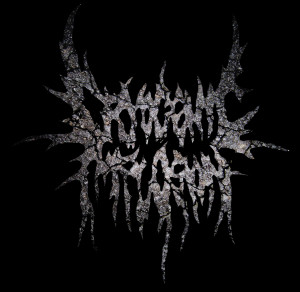 The band has been based in the winter of 2007 in Chernovtsy, Ukraine.
In 2008 year CRYOGENIC IMPLOSION playing first concert. In the same year the band recorded their first demo called "The demons come again".
In 2009. demo, "The Demons come Again" is taken to bring to the ears metal heads French underground label NIHILISTIC HOLOCAUST, in the same year the Argentine Highlights Records label CD compilation coming out in that group included two songs: "The Demons Come Again" and "When Dull a Degradation Prospers ".
September 2010 – Cryogenic Implosion recorded their debut CD – "Creation of the new world", which was soon published by Ukrainian label METAL SCRAP RECORDS.
2012 – participation in the international festival METAL CROWD FEST,  and many other concerts in the cities of our country, work on new material, all kinds of interviews for magazines, radio, etc.
In spring 2013 the band plays a tour of  Poland  together with  D.HATE (Ukraine) and REGISIDE DECEASE (Poland) in support of 20-year anniversary of the label  «METAL SCRAP RECORDS  20 YEARS ANNIVERSARY TOUR». Currently CRYOGENIC IMPLOSION prepares for the next tour and to record a new CD album. 
Line up:
Kadaamp – guitar / vocal; 
Basher – guitar; 
Heretic – bass / vocal; 
Artur – drums;