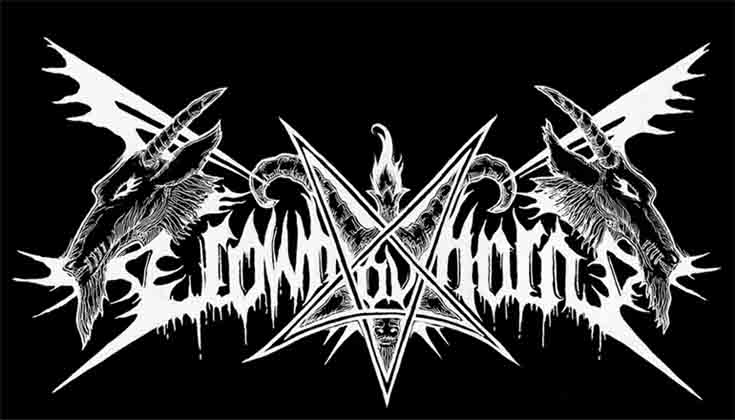 Crown ov Horns
"Infernvs Dominatvs"
2011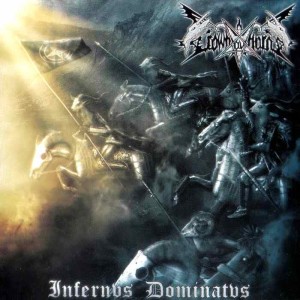 Crown ov Horns, from Malaysia play an interesting blend of extreme metal.  To me, they sound between mid-nineties U.S blackened death and older Behemoth.  This CD will easily pummel the listener, especially at loud volumes!  I do wish there was a bit more bass in the mix and less click on the kick drums.  However, if everyone had a "perfect recording", we'd all be playing in mainstream metal bands…..the hell with that!
Tracklist:
1. Dethrone the Emperor
2. Firestorm of Hate
3. From Dust to Oblivion
4. Warfare and Bloodshed
5. Hill of the Poisonous Trees
6. The Oriental Sun
7. Operation Searchlight
8. The Machete
https://www.facebook.com/crownovhorns
Members:
Shaun Yazeed – Drums
Kevin Helvete – Guitars
Rajj – Vocals
A.P. Filthgrinder -Bass
Rating: 8 out 10
~Andrew

Crown ov Horns
"Infernvs Dominatvs"
2011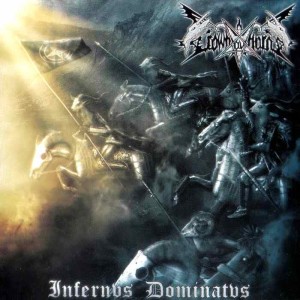 Crown Ov Horns delivered a powerful release with Infernvs Dominatvs. From the blasty pulsing drums that put a sometimes frantic pace to the music to the fiery guitar riffs that brought each song to life in different ways. Add a talented vocalist and you have a solid release that is a sure bet for black metal lovers.
Tracklist:
1. Dethrone the Emperor
2. Firestorm of Hate
3. From Dust to Oblivion
4. Warfare and Bloodshed
5. Hill of the Poisonous Trees
6. The Oriental Sun
7. Operation Searchlight
8. The Machete
https://www.facebook.com/crownovhorns
Members:
Shaun Yazeed – Drums
Kevin Helvete – Guitars
Rajj – Vocals
A.P. Filthgrinder -Bass
Rating: 7.5 out of 10
~Sandra