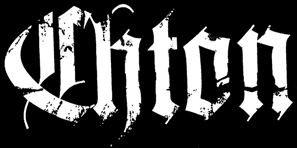 CHTON is a Death Metal band from Trondheim, Norway. CHTON was started around late 1999 and, as the result of the two-track self-titled 2002 demo (re-released 2003 as a split-cassette w/Supreme Lord on Time Before Time Rec.) signed to the UK label Retribute Records and released the debut album Chtonian Lifecode in late 2004. The album has nine tracks of dark and brutal Death Metal and features guest vocal performances from Attila Csihar (Mayhem/Aborym/Tormentor) and Frediablo (Necrophagia/Grimfist/Gorelord).
In 2012 CHTON released a digital split with the thrash/death metal band Cleaver called "Screaming for death".
Look out for the new album "The Devil builds" to be released 15. September 2012 on GodEater Records. It will contain 10 songs of dark and brutal death metal the way only CHTON does it. It was recorded and produced at Morningstar Studio with Arnt Obsidian Grønbech (Keep of Kalessin, Satyricon) at the helm. The album was mixed by Stamos Koliousis (Djerv, Mencea) at 210 Studio in Berlin, known for earlier work with Nattefrost, Gehenna and Vreid, among others. 
The name CHTON is derived from the word chthonian meaning: …pertaining to the deities, spirits and other beings dwelling under the earth and is pronounced [ktôn].
CHTON has shared a stage with bands like Morbid Angel, Mayhem, Behemoth, Zyklon, Keep of Kalessin, Bloodthorn, Amon Amarth, Waklevören, Manifest.. etc. + played festivals like Inferno, Hole in the Sky, Eat the Rich and Southern Discomfort.