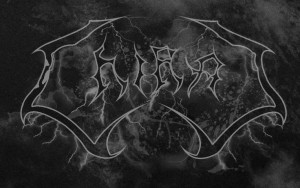 Chiral is an Italian Elite Black Metal one-man band made up at the end of 2013, but actually born in January 2014.
Chiral incorporates musical elements of old school Swedish death/black metal (like Dissection,
Sacramentum, Unanimated, Eucharyst etc.) and combines with progressive, dreamy and melodic stuff (like Opeth, Porcupine Tree). Afterwards came the black metal influences (like Ulver, WITTR etc.) which dramatically changed Chiral's sound.
The lyrical themes are mainly based on introspection, nature, solitude, pain, death and even love
(in a way).
Press:
Rock and Metal Temple (Abisso)
"This is a form of music that hopes to change people's perception of what Black Metal is by throwing in some unique elements."
The Killchain (Abisso)
"Chiral have crafted an excellent release here that any black metal fan worth their studs should check out. Equal parts raw darkness and mournful beauty, 'Abisso' is, simply put, stunning."
DutchMetalManiac (Abisso)
"From black metal at its purest form to relax guitar music back to black metal. It is beautifully done and it fits completely."
Discography:
2014 – Winter Eternal [DEMO] (Depressive Illusions Records)
2014 – Abisso [EP] (upcoming on Black Plague Records)
2014 – Where Mountains Pierce The Nightsky [split with HaatE] (Sixsixsix Music digital release only)
Links & Contacts:
Website: http://chiralitaly.wix.com/chiral
Facebook: https://www.facebook.com/ChiralItaly
Twitter: https://twitter.com/Chiralitaly
Bandcamp: https://chiral27.bandcamp.com
YouTube: https://www.youtube.com/user/PrisonTeo/feed
Soundcloud: https://soundcloud.com/chiralitaly
email: chiralitaly@hotmail.com