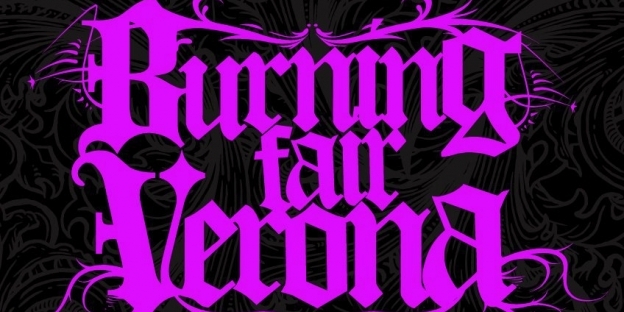 Burning Fair Verona
"Forever Sleep"
2014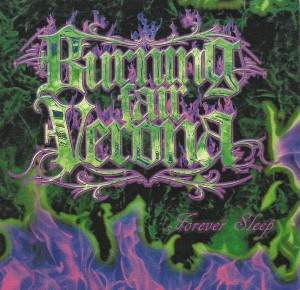 One band is here to uphold the dignity of metalcore and show how far the genre can be pushed. Burning Fair Verona is here to try their best to show themselves powerful in this scene. From forth the genius minds of this tremendously talented Florida based five piece group; a collection of seven songs sure to turn heads and cement Burning Fair Verona as a strong, versatile, and very serious contender within the Florida metal scene. Forever Sleep is a gathering of seven songs that on paper will fall into the genre of metalcore, but there is so much more on Forever Sleep. This is a very creative and music journey, perfectly paced and executed with laser precision. This is far more than a collection of songs with tight, chugging guitar riffs matched with double bass drumming. This is an intense musical journey with incredible playing and brilliant song writing and arranging. Complemented by five deep and passionate musicians that truly bring each song to life. The twist and turn but never lose focus. The amazing singing of Brooks Mc Iver can swing from deep to mid range to clean. Almost touching on hardcore at times, death metal at others. He executes flawlessly no matter where he sings. Bass player Robb Gates holds everything together and adds a bit of his own flair. Without ever overplaying matches the twin guitar attack. It's in the duel guitar work that we find some of the most fascinating work on Forever Sleep. These two, Evan Ursitti and Barry Pinto (ex-guitarist), weave a perfect tapestry together. The can jump from melodic to chaotic, from typical to inventive without making it ever sound forced or unnatural. Their playing is for the benefit for each song as a whole. And of course none of it would work without the perfect "in the pocket" drumming of Nicholas Colvin. Keeping everything tight and explosive. Wherever the song goes, he is there to provide a solid backbone. Forever Sleep is a fantastic collection of seven powerful songs that you will want to hear again and again. Each time there is something new in the playing or song writing. Forever Sleep proves that Verona may be burning, but Burning Fair Verona will rise from the ashes.
Tracklist:
1. Intro
2. Die In A Fire
3. Kill Yourself
4. Poseido Por La Luna
5. Boom, Bitch
6. Keep Up The Good Work
7. Population Under Pressure
https://www.facebook.com/burningfairverona
http://burningfairverona.bigcartel.com/
Members:
Brooks Mc Iver-Vocals
Evan Ursitti-Guitars
Brett Stroub-Guitars
Nicholas Colvin-Drums
Robb Gates-Bass
Barry Pinto-Guitars (ex-member; on recording)
Rating: 9 out of 10
~Kris
Burning Fair Verona
"Dynasty"
"2012"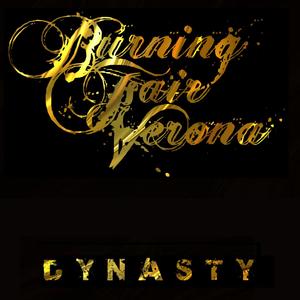 First things first…..I hate breakdowns and I hate bass drops!!  This CD from Burning Fair Verona entitled "Dynasty" features these things in five out of six songs.  The intro, however, has bass pulses in it.  Now for the non-biased part of the review.  Overall I would say that the production is pretty good.  Too many bands are over produced, removing the human element.  The drums are a bit processed, but doesn't kill the overall effect of the songs.  These guys do have talent, I won't argue that, but they find themselves in the same repetitive circle as all the other "core" type bands.  I noticed that clean vocals snuck into two of the tracks.  The first one was alright….kinda one-note in delivery.  The other, there was a bit of harmony going on……I dug it.  I'm a sucker for a good harmony part!  Capitalize on that, focus on the riff and remove some breaks and drops, might have something!  This style is not my thing but I could still give it a 7/10 based on ability and production.
Tracklist:
1. Intro (The Burning)
2. Still Memory
3. Self Homicide
4. Exit Plan
5. Ill Prepared
6. Dynasty
7. Beautiful Mistake
8. Division
https://www.facebook.com/burningfairverona
Members:
Evan Ursitti – Guitars
Barry Pinto – Guitars
Josh Lester -Vocals
Nicholas Colvin – Drums
Taylor Pickett – Bass
Rating: 7 out of 10
~Andrew
Burning Fair Verona
"Dynasty"
2012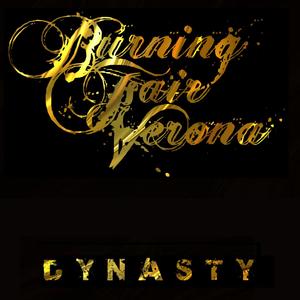 After listening to this CD I really could not distinguish it from so many others of the same/like sound. Too many breakdowns and bass drops hit me immediately. But after the second spin I found I liked the more extreme vocals and guitar riffs hearing some old Fear Factory and newer Carcass(vocals). In some areas I also recognized the drummer had some fast feet and tom work which I think should be used more in their future recordings. Overall, I give this EP a 6/10 and leave with this suggestion. Pull away from the norm in this type of music and build on your more extreme attributes.
Tracklist:
1. Intro (The Burning)
2. Still Memory
3. Self Homicide
4. Exit Plan
5. Ill Prepared
6. Dynasty
7. Beautiful Mistake
8. Division
https://www.facebook.com/burningfairverona
Members:
Evan Ursitti – Guitars
Barry Pinto – Guitars
Josh Lester -Vocals
Nicholas Colvin – Drums
Taylor Pickett – Bass

Rating: 6 out of 10
~Sandra