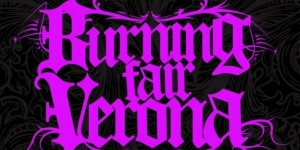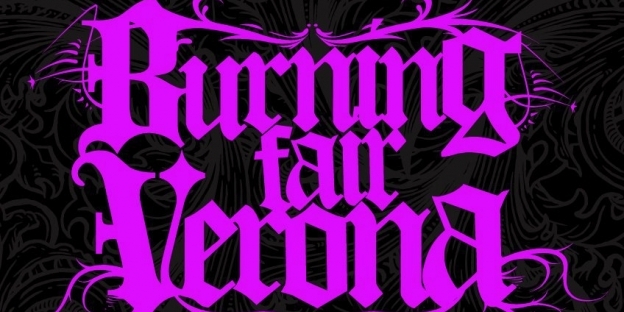 "In fair Verona, where we lay our scene…"
…so begins the prologue of a famous William Shakespeare play. This line can also be used to explain the history and mission of Burning Fair Verona, a Tampa-based melodic metal band that is rising from the ashes of a once-thriving extreme music scene, and whose own prologue took place in 2009.

Over the course of two years, Burning Fair Verona have established themselves as a force in the Tampa Bay metal scene, constantly evolving their sound, lineup and live presentation. The quintet unapologetically ignore the trends popularized by the image-obsessed "core" bands, merging ethereal melodies with epic metal riffs and devastating, razor-sharp breakdowns. This approach has earned the band a dedicated fan base that is inspired not only by the power of the music, but the honesty with which it is forged. With a list of influences that span two decades and the sub-genres of groove, thrash, melodic death and metal core, there is virtually no territory on metal's vast sonic landscape that BFV is afraid to explore. The varied roster of acts that the group has shared the stage with, and their debut EP, DYNASTY, are testaments to their versatility.

The 21-minute aural journey that is DYNASTY begins with a haunting introduction, "The Burning", which leads into the somber "Still Memory", the band's most popular song. The third track, "Self Homicide", is a dark, yet catchy live favorite. Its must-mosh conclusion is followed by the anthemic "Ill Prepared", a song that showcases the symbiotic rhythms created by the focused drumming of Nick Colvin and the alt-picked riffing of guitarists Evan Ursitti and Barry Pinto. This song also features front-man Josh Lester joining vocal forces with producer/Akeldama vocalist Andrew Zink for the EP's most memorable chorus. "Exit Plan", the fifth track, captures the band at their most frantic and bludgeoning, as well as their most progressive. The machine gun riffs of "Exit Plan" spill over into chugging, unrelenting title track, "Dynasty", which closes out the album. Josh Lester's lyrics throughout DYNASTY are grim but reality-based, speaking about internal/external conflicts as opposed to the typical metal fare of war, politics, religion and the occult/supernatural.

Although proud of their latest release, Burning Fair Verona have no plans to let up or slow down. Instead of resting on the laurels of DYNASTY, the group members are already writing new material that will once again raise the yardstick and further their musical vision. BFV's path for the year 2012 has been set: to continue exhilarating their fans with crushing live sets, to bring their music beyond Tampa to the masses, and to be a new hope in a decayed scene.

Some of the local and national bands that BFV have shared the stage with: Blackguard, Alestorm, Upon A Burning Body, The Agonist, Like Moths to Flames, I the Breather, The Color Morale, Tardy Brothers, Red River Revival, Immortal Guardian, St. Valentines Massacre, Imperial Conquest, From The Embrace, Ovid's Withering, Sidereal Pulse, Alpha Decay, Must…Not…Kill, A Broken Machine, End of the Rope, Holly Maddux, Sledgegrinder, Catalysis, And One For All, Redfield, Ickis, Slay The Serpent, Agerasia, Ebullition, Fires of Gomorrah, To The Gallows, Lost In Eternal Sleep, Singod, Johnny Frank Garrett, Arbalest, Another Life Spared, An Effigy Distorted, Wavedash Through The Onslaught, Bigredrobot, Falls Upon Us
http://www.facebook.com/burningfairverona?sk=app_178091127385