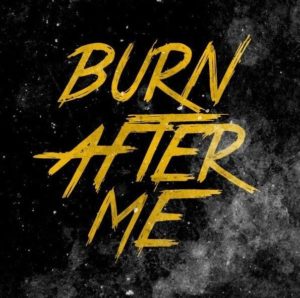 Burn After Me
Aeon
12 Track Album
Release Date: 23rd September 2016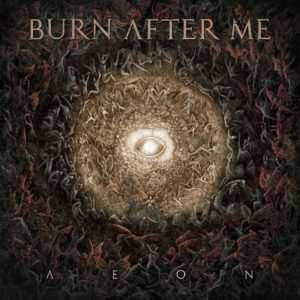 Written for Blackened Horde Zine
By: Pagan Hel
Burn After Me – Arona, Tenerife, Spain
Links:
https://www.facebook.com/BurnAfterMe
Genre: Nu-Metal
So Tenerife is not just for sun worshippers and the usual yearly holiday goers who like to dance the night away, for this is the hometown of quintet Burn After Me who are due to launch their new album "Aeon" on the 23rd September just a few days away.
This is quite experimental for Nu-Metal but at least it's unique, in the way it builds up and gives out that air of agitation. As soon as the thunderous throaty gruff vocal appears it's evident that the band have chosen Nu-Metal as their path, but with added extras!
The second track 'Chasm' holds some haunting keys and has dream-like qualities if only for a brief period, the rest of the time it goes on the rampage and is extremely excitable. As the tracks unfold it is pretty clear what Burn After Me are all about and that is the cataclysmic pulverisation of riffs as they expand mischievously through the speaker units and obliterate the senses.
The large hearty slabs of metal are dramatic and bordering on the edge of insane! Pulsing rhythms soar and bass hooks lick with regular magnitude, along with heartfelt growling vocal tones that undulate vehemently – nobody could say the band haven't put every ounce of aggression into making this album what it is and that is – magnificent!
It isn't all-out rage and aggression either, as there are some pleasant uplifting slices of melody and haunting notes that add to the depth of the tracks giving it that oomph factor!
Unmercifully individual and creative there is an awful lot to get your lobes around from Burn After Me as they have brought Nu-Metal up a notch and incorporated a superb experimental feel as well as adding in an epic all-round sound that defies belief!
It's defiant, forthright and hosts roaring qualities that captivate and engage on all levels. In fact it's another step forward to yet another sub-genre, but I don't think many could or would complain about this one!
9.5/10
Track List:
Cocytus
Chasm
Phlegethon
Lustful
Head Browned
Sewn Shut Eyes
Right Fit
Chaste Kiss
Beatrix
Fixed Stars
Angels
Empyrean
Members:
Roberto Frigo – Vocals
Niccolò Dagradi – Guitar
Simone Folino – Guitar
Jacopo Scopel – Bass
Luca Peruzzotti – Drums