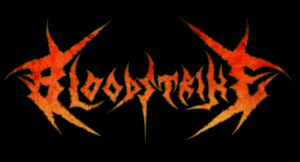 Bloodstrike
"Necrobirth"
2014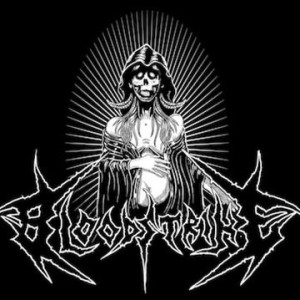 Bloodstrike hail from Denver, Colorado, the land of Green (and I'm not talking about money here either) and with this their 2014 demo " Necrobirth) they have produced a pretty average 3 track Death Metal demo.
Now this is where the problem lies, I love 90's Death Metal as much a the next person, I too loved the classic bands of that period but this is 2014 and where i get some like to pay homage to those bands from back in the day and many do it well may i add, bands like this just don't quite cut it.
Sure the guitar sound is Bolthrower-esque, the melodies have that " i have heard this somewhere before" feel to it and the pace is mid paced aka Bolthrower / Hypocisy, the production is decent too and the vocals feel right at home albeit a little uninspiring.
I think with a full length and a bit of vision i think Bloodstrike could be a decent band but they need to shake off that 90's aping of the classic bands of the 90's.
Tracklist:
1. In Death We Rot
2. Skeletal Remains
3. Serpent Son
http://www.metal-archives.com/bands/Bloodstrike/3540378289
http://bloodstrike.bandcamp.com/releases
https://www.facebook.com/bloodstrikemetal
Members:
Holly Wedel – Vocals
Jeff Alexis – Guitars
Joe Piker – Guitars
Rhiannon Wisniewski – Bass
Ryan Alexander Bloom – Drums
Rating: 5 out of 10
~Death Metal Andy