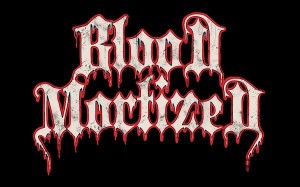 Blood Mortized
"The Key to a Black Heart"
2012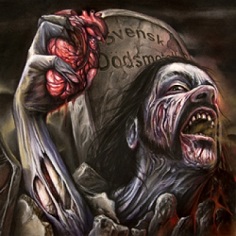 Sweden's own Blood Mortized work very well as a strong death metal band. After listening their 2011 EP Bestial, I felt they were a little out of their element playing music that more closely embodied a black metal sound. On their latest full length release titled "The Key To a Black Heart" the band has gone for a more full, heavier death metal sound with just the right amount of slight black metal overtones. The result is a very good album full of very strong playing, anger and purpose. Songs like Bringer of Eternal Death, The Heretic Possession, and To Murder a God have great head banging groves that are almost reminiscent of thrash metal. And the band can slow things down for more doomy songs like Only Blood Can Tell. They pull both sounds off very well. Vocalist Mattias Parkila is terrific. He finds a perfect balance for each sound the band has and he always stays within the boundaries of death metal, and his delivery is commanding and angry. The album sounds great, too. It is well produced and mixed. The vocals might seem a little louder than the rest, but it works well here. Musically, The Key To A Black Heart works better with louder vocals. You can feel the music much better. The Key To A Black Heart is a great album of creative death metal. Blood Mortized has done well to make a fantastic record. This is a big step forward for the band. If they keep building on this type of sound no doubt they could create something legendary in years to come.
Tracklist:
1. Unleashing the Hounds
2. The Heretic Possession
3. Only Blood Can Tell
4. Dead & Rotten
5. Doomsday Architect
6. Rekviem
7. To Murder a God
8. Shadow of the Quarter Sun
9. Bringer of Eternal Death
10. The Key to a Black Heart
https://www.facebook.com/BloodMortized
Members:
Ludvig Engellau – Vocals
Anders Biazzi – Guitars
Gustav Myrin – Lead Guitar
Alexander Nord – Bass
Pelle Ekegren – Drums
Rating: 8 out of 10
~Kris
Blood Mortized
"Bestial"
2011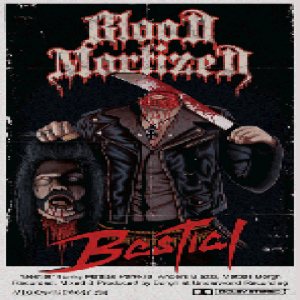 The finest black metal is dark, foreboding, atmospheric, and bluntly forces dark imagery into your head. Black metal was created in 1982 and went through a "honing" process throughout the rest of the 80's until Darkthrone "perfected" black metal in 1992 with the seminal album "A Blaze In The Northern Sky". Since then people have had a clear perception of what true black metal should sound like. But the fact of the matter is, black metal has no clear defined sound. It is more about the dark atmosphere the music creates in your head. Sweden's Blood Mortized almost nails it here. The darkness, the creativity the atmosphere, it is here, for the most part. Musically this demo Bestial is very strong, but quite frankly it suffers from sub-par vocals. Vocalist Mattias Parkkila is not bad; he is just in the wrong band. His delivery comes off as a bit forced. His voice breaks the submergence. I found the most enjoyable parts of Bestial were when he put the mic down. Too bad, they almost had a winner here.
Tracklist:
1. Bestial
2. Shadow of the Quarter Sun
3. Rekviem
https://www.facebook.com/BloodMortized
Members:
Ludvig Engellau – Vocals
Anders Biazzi – Guitars
Gustav Myrin – Lead Guitar
Alexander Nord – Bass
Pelle Ekegren – Drums
Rating: 7 out of 10
~Kris