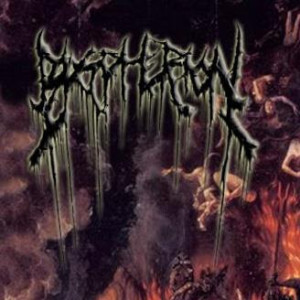 Blaspherion began in 2001 as the sole work of Yaotizin releasing a 3 song demo tape the same year entitled "Desecration of The Holy".

In the year 2003 Blaspherion released the self titled EP cassette "Blaspherion" this was carried by the band and a now defunct label.

In 2006 the "Path of Fire" album was released by the band and IronWolf Productions as a cassette release. Then in 2008 it was re-released as a limited edition CD by IronWolf Productions.
In 2009 Blaspherion released the demo "Dark legend" with IronWolf Productions as a limited edition CD.

In 2012 Blaspherion changed line up then went dormant till 2014.
In 2014 Yaotizin decided to add 2 new band members
Canor Morum: guitar/vocals
Necro shredder: lead guitar
Yaotizin: Drums 
*this is the current line up*