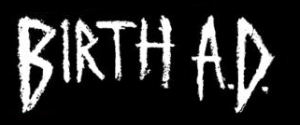 Birth A.D.
"I Blame You"
2013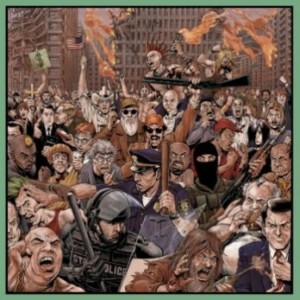 First off this to me is punk. Post punk? Nah. Hardcore? Nope. Municipal Waste? Not really. S.O.D. lite, yep with a dash of D.R.I. The vocals though, if this is meant to be funny, are awesome, this guy sounds great but way too happy to be making social protest. But this is really listenable fun and has unbelievable energy. 18 tracks and all are solid. I really really like Bring Back The Draft, Short Bus Society. I will forgive them for making me think about politics and people. I listen to music to forget about these abysmal plebeian sycophants and their governing chimera. If you want to hear about how fucked things are but delivered in fun, livey, dynamic songs this really is the way to go.
Tracklist:
1. Mission Statement
2. Equal Opportunity
3. Burn L.A.
4. Failed State
5. Bring Back the Draft
6. This Scene Sucks
7. Violent Retribution
8. No, Man
9. I Blame You
10. Short Bus Society
11. Wrong Again
12. Fill in the Blank
13. Kill Everybody
14. No Jobs (Don't Work)
15. Cause Problems
16. Parasites Die
17. Popular War
18. Blow Up Embassy (Fearless Iranians from Hell cover)
https://www.facebook.com/causeproblems
Members:
Jeff Tandy – Bass/Vocals
Brian Morrison – Guitars
Kevin Elrod – Drums
Rating: 8 out of 10 
~Alaric Hannibal Barca