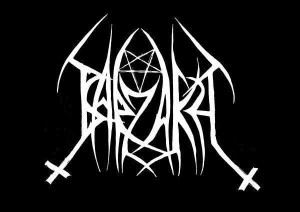 Formed this band for the first time in a joint training session consisted of three personnel namely : Kiky (Guitar/Vocals), Yusuf (Guitar) and Rony R.I.P (Drums) then get a new bass player and met Gatrik Jayabaya University in the early years 1997. At the moment we do not know much about Black Metal music because each of us is still a lot of music to listen to metal music as : Thrash Metal, Grind Core, Death Metal, and Punk, As well as each of us still keep busy with activities at the college.
Precisely on March 29, 1998, we decided to form a band and we decided to name our band Barzakh. The flow of the music we play is a musical homage to the Black Metal and decided to spend more time listening to music more Black Metal to enter the wing and the idea for the band. For our first formation are: Kiky (Vocals/Guitar), Yusuf (Guitar), Gatrik (Bass), Rony R.I.P (Drums).
March 29, 1998, the band's first trip we started, we have not been quite satisfied to play Black Metal music then we try to add a Keyboard player in August 1998, then we add the Ally as a keyboard player for almost a year and joined the band. On 24 September 1999, Yusuf and Ally decided to leave the band and eventually be replaced by Reno as a Guitar player replaces Yusuf and we also have recorded the album in the form of promo Cassette Tape titled "Ritual Of Darkness", Then Kiky left the band on May 26, 2001, Leon joined then fill Vocal and assisted by the inclusion of Yudi (R.I.P) as a Guitar player/Vocals helped Reno. Changes in the band are very happening but does not change our attitude to record a song and then we made the first album in the form of Cassette Tape and Cd which we titled "From The Devil To Sin". July 17, 2001, Leon left the band for a long time also on July 25, 2002 Rony (R.I.P), Kiky and Yudi (R.I.P) are also more concentrated in college to finish his education and get out of the band. Not long after Andy fill the Guitar/Vocals and Adev joined the band on Drums. After October 26, 2002, Yudi (R.I.P) left the band, October 31, 2002, Andy also left the band.
One month later, exactly 20 November 2002, met with Rizal Guitar player to fill a position at a college in Jakarta to support the position of Reno, And on January 23, 2003 Agni entered as Vocals and Willy go to Keyboard position. Then we decided to record our second album in the form of Cd entitled "Heart Holy In Hypocrite". Right on May 10, 2004 Rizal and Willy left the band and we make them only as supporting musicians in the band.
January 10, 2006, Adev left the band and that's when we did not have a permanent Drummer, then we agreed to record a third album in the form of Cd with the help of software programming Drum entitled "In A Meaning The Note". After a year passed without a permanent Drummer, and eventually met with Arvin on January 20, 2007 and then we were asked to join the band to fill the position of Drum. Reno left the band was busy with families and up to the current position of the personnel are: Agni play Guitar and Vocals, Gatrik Bass player and Drummer are filled by Arvin.
And now we can enjoy only by three personnel in the band and will continue to create works of art to create a new song on the band's next album!!!
Our music is inspired by many bands such as: Mayhem, Cradle Of Filth (Old), Dissection, Naglfar, Sepultura (Old), etc… But we realized in the making of a music/art it must have an individual personal characteristics all personnel in the band. Lyrik theme we had a lot to tell about the journey of human life as starting from the theme of life, death and hatred are not sure of it until the stupid things that many people do in the world.
To know a little note from the band:
– Personnel from the first album "From The Devil To Sin" was released in 2001: Yudi R.I.P (Vocals), Reno (Guitar), Yusuf (Guitar), Gatrik (Bass), Rony R.I.P (Drums).
– Personnel from the second album "Heart Holy In Hypocrite" was released in 2004: Agni (Vocals), Reno (Guitar), Gatrik (Bass), Adev (Drums).
The help by: Rizal (Guitar), Willy (Keyboard).
– Personnel from the third album "In A Meaning The Note" was released in 2007:
Agni (Vocals), Reno (Guitar/ Drum Programming), Gatrik (Bass).
– Personnel at this time are: Agni (Guitar/Vocals), Gatrik (Bass), Arvin (Drum).
– Good way to heaven for our personnel who had left the band for ever that we aimed to: Rony (R.I.P) and Yudi (R.I.P). Goodbye friend and we will always remember you guys over at the band's, High appreciation we say to you. All Hails of you and Rest In Peace brother!!!